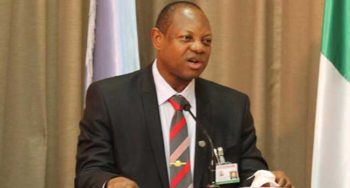 The Special Adviser to the President on Niger Delta Affairs, Brigadier-General Paul Boroh, says the Federal Government will henceforth work directly with the oil producing communities in the region.
Boroh, who is also the Coordinator Presidential Amnesty Programme (PAP), said this in an interview in Abuja on Tuesday. He said the Federal Government would involve the youths and stakeholders in the development of their communities.
The presidential aide said the President Muhammadu Buhari's administration is committed to finding a lasting solution to the unrest, instability and underdevelopment of the region. According to him, the Federal Government is proposing a new vision that focuses on technological advancement and innovation in improving the value of oil produced in the region.
The coordinator said Acting President Yemi Osinbajo's visit to Benin and tour of the region will go a long way to win the confidence of the youths and the leaders.
He explained that the tour is also a fact finding mission on issues affecting the region.
He said the visit was also to fulfill the Buhari's administration earlier promised of ensuring the genuinely development.
"People finally can see this government face to face and discuss their problems and their perceptions are finally changing for the better.
"The pipeline bombing and other violent threats have almost disappeared in the region.
"Before now there were no forum to meet and no opportunity for interaction and exchange of ideas by opinion leaders," he said.
Boroh explained that with the interaction there was better understanding of the challenges of government in tackling the Niger Delta problems.
He said the tour had provided an opportunity to reassess the journey so far and the way forward.