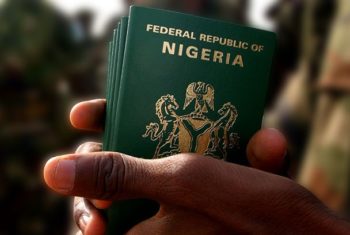 The Federal Government has rejected 165 citizenship applications submitted by foreigners.
The Minister of Interior, Abdulraman Danbazau, disclosed this to State House correspondents at the end of Wednesday's Federal Executive Council (FEC) meeting chaired by President Muhammadu Buhari.
Danbazau said out of 500 applications that were considered, 335 were recommended for citizenship approval to FEC and were approved by the Council on Wednesday.
The 335 citizenship applications that were approved, he said, included 245 citizenship by naturalization and 90 citizenship by registration.
He said: "The Ministry of Interior memo is about granting of citizenship to non Nigerians who applied. This is a procedure that takes a number of steps. The last time this was done was in 2013. We have some backlog of these applications.
"Over 500 applications that we considered, out of these, 335 were recommended for citizenship and this memo was brought to council to that effect. Citizenship is either by naturalization or by registration.
"There are 245 that applied for citizenship by naturalization and the requirements to be met are clearly stated in section 26 of the constitution.
"Then there is citizenship by registration and that is what is popularly known as Niger-wives which is for women in foreign countries who married to Nigerian citizens. That is also clearly spelt out in section 27 of the constitution.
"So, the requirements are there and we considered them. Those who met the requirement, the advisory council recommended citizenship and sent to council for approval.
"So, today, FEC approved the recommendations of those who applied, 335 of them were recommended – 245 by naturalization and 90 by registration."