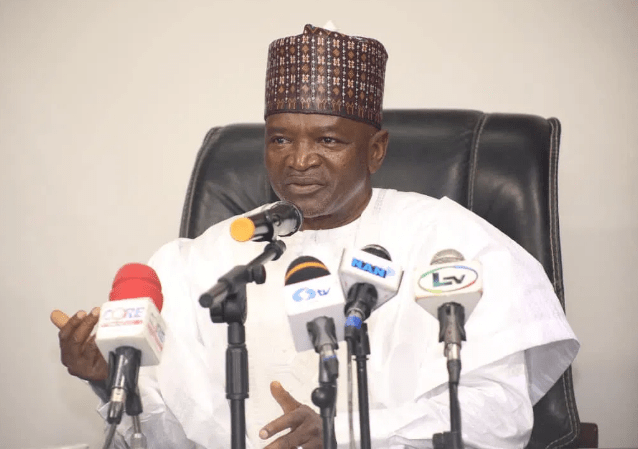 The Federal Government on Friday said it has trained 1,000 officers comprising personnel of the Nigeria Customs Service (NCS), clearing agents and other relevant agencies to check the importation of ozone depleting substances into Nigeria.
The Minister of Environment, Mahmood Mohammed, who disclosed this in Abuja, said 750 Customs officers, 100 chemical enforcement personnel and 150 clearing agents were trained by the government to carry out the function.
Mohammed spoke at the commemoration of the 2020 International Day For Preservation of the Ozone Layer, which had the theme, "Ozone For Life".
He said the training was done in collaboration with UNDP, UNIDO, GIZ, World Bank and UNEP as the implementing agencies.
He said the agencies had been implementing the protocol to phase out ozone depleting substances in Nigeria, adding that the phase out activities were also achieved with support from the Multilateral Fund for the Implementation of Montreal Protocol.
The Minister said the fund provided assistance to parties operating under Article 5 of the protocol in order to ensure compliance.
Mohammed stated that in line with the protocol to phase out ozone depleting substances, parties had scheduled over 600 large, medium and small scale enterprises to transform their operations to adapt with ozone friendly technologies.
He said the SMEs include those with operations in the foam, refrigeration and air conditioning, aerosol fire protection and solvent businesses.
"This resulted in 100 per cent phase out of 4,000 metric tonnes of ozone depleting substances with high ozone depleting potential such as CFC, halons, carbon tetrachloid and methyl bromide in 2010," he said. 
Mohammed stated that 26 institutions such as polytechnics and government technical colleges were identified and equipped to serve as training centres on good refrigerating practices.
He said, "We have also trained the trainers from the identified centres and developed training manuals also on good refrigerating practices.
"This has led to the training of more than 10,000 refrigeration technicians in the refrigerating servicing sector in Nigeria."
The Regional Director, UNIDO Regional Office Hub, Jean Bankole, in his goodwill message, which was read by his environment expert, Oluyomi Banjo, said, Nigeria was an example of proactive and success story on the implementation of the Montreal Protocol.
He said Nigeria had continuously and regularly designed, negotiated and provided a leadership front for the African region and implemented policies, and projects that had led to a reduction in the use of ozone depleting chemicals. 
Copyright Ships & Ports Ltd. Permission to use quotations from this article is granted subject to appropriate credit given to www.shipsandports.com.ng as the source.