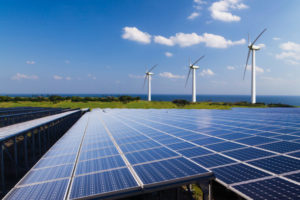 An advocacy group, the Environmental Rights Action/Friends of the Earth Nigeria (ERA) has urged the Federal Government to remove import tariffs and Value Added Tax (VAT) on renewable energy products and components.
The group noted that if this was done, Nigeria will be a major supplier of renewable energy in Africa, adding that over 70 percent countries in the continent do not have renewable energy.
Programme Manager of ERA, Mike Karikpo, who made the call in Port Harcourt, Rivers State, on Thursday commended the Federal Government for already approving a zero import duty for machinery and equipment used in the power sector, urging government to pay greater attention to renewable energy products.
He said, "We call on the Federal Government to immediately implement zero Value Added Tax (VAT), policy on all renewable energy products and components to accelerate growth of the renewable energy sector.
"We acknowledge of a fact that the Federal Government had approved a zero import duty for machinery and equipment used in the power sector, especially those locally produced."