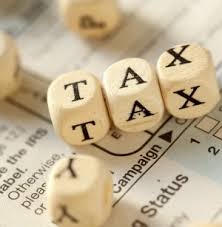 The Association of Bureau De Change Operators of Nigeria (ABCON) has protested the suspension of members' accounts by banks over non-remittances of tax on turnover volumes.
The President, ABCON, Alhaji Aminu Gwadabe, in a statement on Thursday, noted that banks were acting under the directive of the Federal Inland Revenue Service (FIRS) to demand that the BDCs pay taxes on funds used to bid for their dollar allocations sent to the Central Bank of Nigeria on a weekly basis through the commercial banks.
Gwadabe said many banks had written to the BDC operators and were implementing a 'Post No Debit' order on the operators' accounts even where there was no evidence of tax default.
He said, "The BDCs are high turnover sector and their funding cash for dollar collections cannot be subjected to taxes. An average BDC does over N30m weekly turnover and paying taxes on such funds will affect their cash flow and ability to meet their statutory role of foreign exchange supply to the retail end of the market.
"In fact, we will be writing to the Central Bank of Nigeria to complain about the illegal policy of the 'Post No Debit'. Presently, most of our members funding with the Deposit Money Banks for their bidding obligations are being trapped in the banks. This scenario, if not checked, will affect our members funding capacity, derail the sustainability of their businesses with the resultant liquidity spikes."
The ABCON said the new trend in collecting taxes from the BDCs is unacceptable and must be stopped.
He said that ABCON would be writing to the CBN to call the banks and other parties implementing the directive to order.