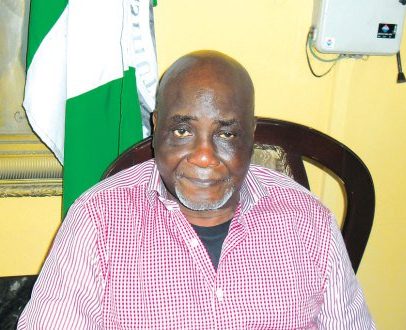 By Omotilewa Quadri 
The review of contracts and personnel by the Coordinator of the Presidential Amnesty Programme, Prof. Charles Dokubo, will entrench transparency and accountability in the system, the Niger Deltans for Accountability and Good Governance said.
The civil society said it was a misleading insinuation in some quarters that Dokubo has abdicated his responsibility to one of his relatives, Ms. Hilda Dokubo, who is alleged to be wielding absolute power with reckless abandon at the amnesty office.
It said there's a subterranean move to distract the new amnesty chief from his vow of repositioning the amnesty programme in its quest of empowering the Niger Delta youths, a statement by the spokesperson of NDAGG, Claudius Egba, said.
Egba dismissed a statement issued by the Trained Agitators Forum as a hoax, noting that it was targeted at stopping the ongoing probe of contracts awarded by Dokubo's predecessor including the directives that a personnel audit should be carried out to determine the relevance of each of the staff in such an office.
"First, we must clarify that there is no such group as Trained Agitators Forum. It is just a creation of some disgruntled contractors and enemies of the Niger Delta, who are not happy at the decision of the new coordinator to review the huge and un-performing contracts awarded by his predecessor, Brig-Gen Paul Boroh (Rtd).
"They want business as usual but the new Coordinator assured us that he will never allow that and we believe him and totally support his decision to carry out a holistic review of the huge contracts awarded by his predecessor," the statement said.
The civil society said it met with Prof. Dokubo, and he assured them that he has not made any appointments since he assumed office. He said he has been working with the personnel he met on ground.
"Secondly, the new Coordinator is lucky to have someone like Hilda Dokubo who, since the inception of the Amnesty Programme in 2010, has been involved in one way or the other with the Amnesty Office, offer him tips on how to succeed on the job.
"Though they share the same surname, Hilda and Professor Dokubo are not related at all. They are just maligning Hilda Dokubo in their bid to distract and possibly smear the new coordinator," the statement said. 
Copyright Ships & Ports Ltd. Permission to use quotations from this article is granted subject to appropriate credit given to www.shipsandports.com.ng as the source.