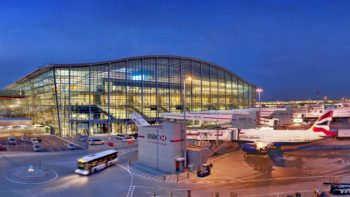 The expansion of Europe's biggest airport Heathrow is on track despite a delay in the consultation process due to last year's parliamentary election, Britain's Transport Secretary, Chris Grayling said on Friday.
British lawmakers will vote on whether to give a green light to a third runway at Heathrow before July.
Earlier on Friday, a committee had said that approval should only happen if the airport promises to keep fees flat. The new runway will not be in use before 2025.
Grayling told BBC radio, "We're moving ahead to the timetable we set when we brought forward our recommendation a year ago. The only delay to the process we've had is the general election which delayed the parliamentary scrutiny by four months but this is a project that's on track."
Agency Report