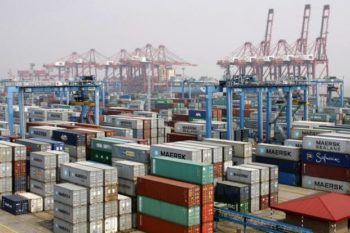 President of the Moroccan House of Representatives, Habib El Malik, has said his country's trade with the ECOWAS region was $1 billion in 2016 and reinforced its request to join the ECOWAS.
Malik made the disclosure when he hosted a delegation of ECOWAS parliamentarians led by the Speaker of the parliament at an inaugural session on regional integration in Rabat, Morocco on Thursday.
The session was tagged "Towards a better movement of persons and goods among African countries: What mechanisms?"
He noted that Morocco was committed to the promotion of regional and continental integration and trade.
He said, "ECOWAS and Morocco have strong relations; volume of trade between both parties was $1billion in 2016 which represents more than 37.3 percent of increase compared to 10 percent of trade in 1996."
"Morocco is ECOWAS' first economic partner and we are working on partnerships to enhance trade and promote south-south cooperation."
The House speaker further said there was the need for countries to put in place appropriate framework to address challenges posed by migration and integrate migrant populations to reduce security risks.
El Malik said, "We have stabilised the situation of 25,000 migrants and this is part of proactive efforts to stand with other African countries. We also have about 25,000 students studying in different institutions in Morocco.
"These show that we are committed to the promotion of regional integration and Morocco joining the ECOWAS will be of mutual benefit and open up huge prospects in ECOWAS."
He added that Morocco being part of the ECOWAS region would place the region as the 16th economically prosperous bloc globally and further make it possible to access foreign markets.
In her address, Morocco's Secretary of State to the Minister of Foreign Affairs and International Cooperation, Mounia Boucetta said Morocco's admittance to ECOWAS would also promote opportunities for youth development.
"Free movement hinges on participation of all and we will look toward the well-being of all Africa."
Speaker of the ECOWAS Parliament, Moustapha Cissé Lo, recalled measures put in place by the regional bloc to promote free movement of goods and persons.
Cissé Lo also reiterated the parliament's support to admit Morocco as part of ECOWAS.