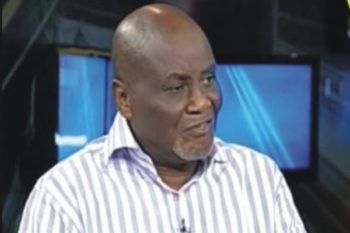 The Ijaw Youth Council (IYC) Worldwide, on Friday, cautioned the new Coordinator, Presidential Amnesty Programme (PAP), Prof. Quaker Dokubo, against using his office to fund political ambitions.
IYC called on Dokubo to pay attention to the core mandate of the amnesty programme particularly the educational component of the scheme.
The group in a statement signed by the Secretary-General, IYC, Alfred Kemapado, said more than anything else, the Ijaw and other youths in the Niger Delta were in need of quality education.
He called on Dokubo to take the programme to a new height far beyond mere payment of stipends to ex-militants.
Kemapado also urged Dokubo to put the interests of the Ijaw and the Niger Delta ahead of his personal pursuits.
While hailing the new coordinator on his appointment, he said: "We call on Dokubo to advance the programme far beyond where he has met it. Many of us have been silent with how that office was reduced because of the hope that corrections were going to be made soon.
"As we thank the Presidency for bringing you, a seeming competent hand, we also call on you to put the Ijaw and Niger Delta national interest ahead of your personal interest.
"We expect you to see the amnesty programme far beyond just the payment of stipends for ex-militants, but concentrate on the educational component of the amnesty programme.
"Just as the holy scriptures say that our 'people perish for lack of knowledge', you are expected to fund the education of our people in relevant areas alongside current global happenings and projections."
Kemapado also added that there was a need to train more Niger Delta youths overseas for the formal and the informal sector. He reminded Dokubo that it was expected of him also to settle all outstanding fees of Niger Delta students overseas and ensure trained seafarers and pilots get relevant industrial attachment opportunities.