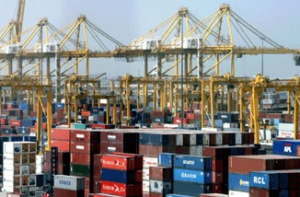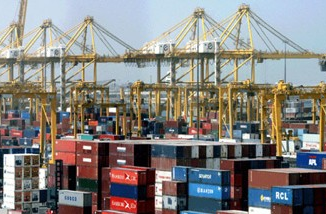 Firstly, we must make sure that our ports in Nigeria are very competitive. This is because if there are policies that hinder the free flow of goods and services within the port area, there is no way it can be a maritime hub. Government must be able to make our port attractive to investors and to people bringing in goods and services. This can be done by making incentives, infrastructures and equipment available. There should be no strikes by dockworkers because no vessel loader will want to envisage demurrages.
Barr. Emma Ofomata
The maritime industry has to be depoliticized and what that means is that it has to be professionalized. Every adequate agency in the maritime industry must be handled by dedicated and patriotic professionals, rather than appointing people because of their political affiliations to head the agencies. If we continue this way, Nigeria cannot be a maritime hub.
Captain Ojutalayo Fola 
The first thing is that Nigeria should understand what it means to be a maritime hub, what it takes to be a maritime hub and doing all the right things that makes her an attractive place in which to do business. In order to attract maritime traffic to Nigerian ports, we must remove the bottlenecks to make for quicker turnaround time for vessels. Bad access roads and lack of port rail-road network needs to be addressed. A combined resolution of these problems will make Nigeria a maritime hub in the West and Central African sub region.
Oritsematosan Edodo-Emore
An area which I think is necessary to look into, is the implementation of facilitation of maritime traffic. This will provide standard procedures and documentation of cargo and ships that are visiting the port. Furthermore, I think it is important that we comply with the prescribed standards and procedures written in the international convention on facilitation of maritime traffic. This is because they apply to ships arrival, stay and departure which put us at comparative standard with developed ports. Additionally, Nigeria is a party to that convention. As a result, the standards and procedures have been enforced for over 15 years. Due to this, there is no reason why we should not institutionalize and comply with it. This can be done by setting up appropriate committees that will drive the provision of that convention.
I also think the area of tariff is important. The stevedores training must be skillful, rated and diligent when handling ships. Furthermore, there should be a study on how we handle transit cargo in our port. This is because if the maritime industry is going to be a hub, there should be considerable transit cargo. Also, we have to consider the policies we have in respect of that and whether there are any written policy.
Engr. Olu Akinsoji
Copyright Ships & Ports Ltd. Permission to use quotations from this article is granted subject to appropriate credit given to www.shipsandports.com.ng as the source.