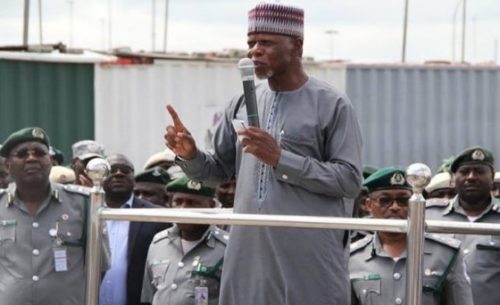 The Independent Corrupt Practices and Other Related Offences Commission (ICPC) has discovered operational systems aiding corruption in some government agencies including the Nigeria Customs Service, Nigeria Immigration Service, Nigeria Export Processing Zones Authority; Federal Civil Service Commission; Rural Electrification Agency; and National Pensions Commission.
This was after ICPC conducted system study exercises, in accordance with section 6 (b, c and d) of the Corrupt Practices and Other Related Offences Act, 2000.
The section mandates the commission to examine the systems and processes of government establishments for corruption prone procedures and direct reforms that will curb it.
Receiving the report of the examination, ICPC Chairman, Professor Bolaji Owasanoye, warned against non-compliance with the system put in place to stamp out corruption in service delivery to the public.
According to the commission's spokesperson, Rasheedat Okoduwa, the chairman pointed out some faults and lapses in their systems and processes, including capacity gaps in accounting staff; infractions in the operation of the public procurement policy, Federal Character Principle and Fiscal Responsibility Act, 2007.
"Other flaws had to do with the legislations setting up the agencies, operational environments, personnel recruitment and staffing issues," she noted.
The ICPC chairman also drew attention to the Commission's mandate, which combines enforcement, system study and review, and citizen engagement as the necessary three-pronged approach to combating corruption.
He asked the managements of the organisations concerned to implement the quick-fixes prescribed within three months, while the long-term issues, especially statute-related ones, are being addressed.
Owasanoye revealed that the commission will monitor compliance and also at the expiration of the deadline conduct further system studies.