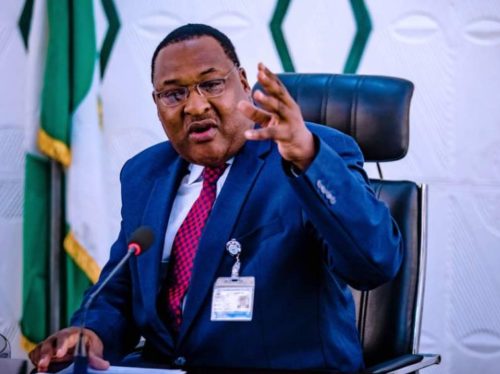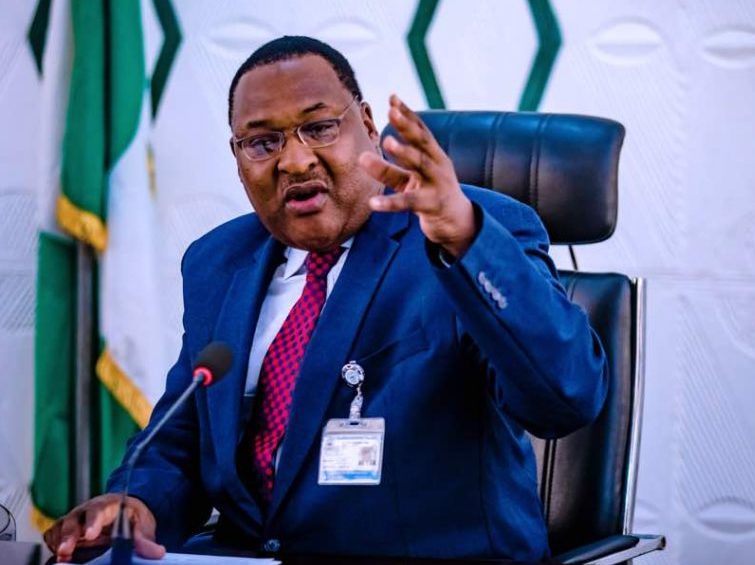 The Executive Secretary/CEO of Nigerian Shippers' Council (NSC), Barrister Hassan Bello, in this interview with Shulammite 'Foyeku, speaks on the council's registration policy and effort to streamline multiple registrations by other government agencies at the port. He also speaks on surcharges recently imposed on Nigeria-bound cargoes by CMA CGM and Hapag Lloyd, among other issues. 
Excerpts:
Stakeholders have expressed concern over multiple registrations by government agencies including the one recently introduced by the Nigerian Shippers' Council at the port. What effort is the council putting in place to streamline these multiple registrations?  
Multiple registrations do not make for ease of doing business. We are aware of that. The law of Nigerian Shippers' Council mandates us to register stakeholders on the basis of knowing your customers. The idea is to streamline the operators at the ports. In this era, information is king. With that, we would be able to regulate more effectively if we have the stakeholders registered with us and this registration will mean their identity including their addresses so that we can at any time assist them in our regulatory function. We are working to see that registration within the maritime domain is restricted to one government in the ease of doing business. So we are looking at that and I am sure it will be streamlined later. We cannot tell the agencies to stop now because we don't even know who is registering and what the charges are and it is important for us to know. I know we have intervened with the truckers about certain double taxation. So we are also intervening in this matter of multiple taxations and very soon, we will come to a conclusion about that. But for now, towards the ease of doing business, the Cargo Tracking Note, National Single Window, it is better the port service providers are registered with us so that we can have them integrated into these windows.
Recently, CMA CGM and Hapag Lloyd issued imposed surcharges on Nigerian ports, especially on cargoes destined for Apapa and Tin Can ports. Is the Nigerian Shippers' Council doing anything about this?
It is not a new charge. It is just peak period increment in freight, which is usually done from November to March and shipping companies during this period usually raise their freight. It is not applicable to only Nigeria but across West Africa. However, it is up to the shippers to do business with another company because it is just only two shipping companies that have raised these charges. So they have the choice to choose. In any case, we are talking with the shipping companies and very soon, we will come out to educate the shippers. From our interactions with them, they say they are not aware and anybody who has been charged should show proof. We need to educate the shippers more on this. They need to come together and negotiate charges by the shipping companies themselves. For a long time, freight coming to Nigeria has been stable. As a matter of fact, it went down because of the shipping space. So it is a supply and demand thing. But I think we would negotiate even with the principal, the carrier companies to see the stability of freight. As a matter of fact, that is one of our main functions to see that freights are stable and predictable as well as reasonable.
You are the Chairman of the Implementation Committee of the proposed national fleet being championed by the Federal Ministry of Transport. How far have you gone with this project?
The national fleet, I have said to all of you, is not a hurry thing. This is a three – year project for us to have sustainable fleet. We have had occasions in our committee where we could have gotten three ships and say this is the national fleet and then, they will crash in two months. But we are not going to do that. The national fleet is such an important economic project. Its connotes change of policies, laws and giving incentives to investors, tax free, zero importation cost and suspension of the Nigerian Maritime Administration and Safety Agency (NIMASA) three percent charge, ship building and repair yards so that we don't tow our ships to Singapore and drain all the profits. It means looking at the nautical colleges to see that we have sufficiently trained internationally certified cadets to become seamen and take charge of the vessels. It also means involvement of our insurance companies and the banks in this venture. Most importantly, it means reorganization or digitalization of the ship registry, which is a major project. So national fleet cannot exist in abstract, it a whole socio- economical revolution that we need and we have made so much progress. We have made presentation to the Vice President and the Economic Management Team. We have met and got approval of the Minister of Budget to include the national fleet in the budget of 2019 and there is going to be an international focus lap, which will draw investors (from) all over the world to Nigeria to look at the potentialities of investing in the national fleet. But because we have to clean our act — there is competition — if we invite investors, they will ask 'what is there for me?' Then we can tell them we have provided specific incentives and taken away tax. We can tell them they have five-year pioneering status together with the shipbuilding and this is the profitability. Once we have that, it will be declared as a national carrier by NIMASA under its Act. It will declare that venture, in which case we will have long time contract for cargo of the Federal Government. The national fleet is not only going to be for dry cargo, we are venturing into wet cargo and NNPC is now a member of the national fleet. The shipping company of NNPC is also part of the national fleet where we want the terms of carriage to be changed from Free on Board (FOB) to Cost Insurance Freight (CIF). So this is what we are doing and NNPC has responded very positively. So it is a lot of work to have a national fleet. It will be a joke if we have a national fleet in just one or two years and it collapses. However, the national fleet has to be privately led. The government will not invest any money in that project but will only provide conducive atmosphere so that the project can thrive and be sustained.
The passage of the National Transport Commission (NTC) bill is one issue so dear to you, but the President has refused to grant assent to the bill. Has there been any development towards ensuring that the President appends his signature to the bill? 
The rejection of the bill is a misconception and I would love many of your colleagues to do more research on the issue. The Ministry of Transportation called the meeting of all heads of agencies to discuss the NTC bill. The meeting was held about three months ago and we made observations because the bill was no longer under us, it was going through legislative process and the legislators have their faculties and their consultants. But when we saw the bill, there were some certain things that had to be removed so the Minister wrote to the President that the bill is good to be signed except for only three areas of observations noted. So the President wrote to the Senate that the observations be removed and they have done so. It is now a clean bill but because of the election, it is delayed. So both the Senate and House of Assembly have finished with the bill but then there is administrative machinery in the National Assembly. They are looking at it so they could pass it again to the President. So that is what we are waiting for.
What areas would you want the government to focus on to enhance development of the maritime sector in the next four years? 
The areas I want the government to really look at are the infrastructure and simplification as well as digitalization of systems. It will make us competitive. There should be regulation within the maritime industry so that we would begin to see the impact of the sector on the economy in terms of new modern infrastructure and digitalization of clearing processes from the port. We love to see that we have simplified clearance procedures and we are looking at surpassing our competitors. We want to see automation of port processes and the establishment of the national single window and international cargo tracking note. These processes should be instituted. If we do that, we will see that goods will be cleared in no time and our ports will be efficient to that level where we see Nigeria become the favored destination for cargo. The government should also focus more on export. Export is very important to the economic survival of this country so we need to focus on it, seriously looking at the logistics chain to see what we need to improve on. Not just raw export but processed export so that we will create jobs and infrastructure. We also need to have dedicated terminals for export. This government has done so much for the transport sector, particularly with the rail revolution that we have now and I am sure within the next four years, it will crystallize and materialize a lot of the intentions that we have.
Copyright Ships & Ports Ltd. Permission to use quotations from this article is granted subject to appropriate credit given to www.shipsandports.com.ng as the source.