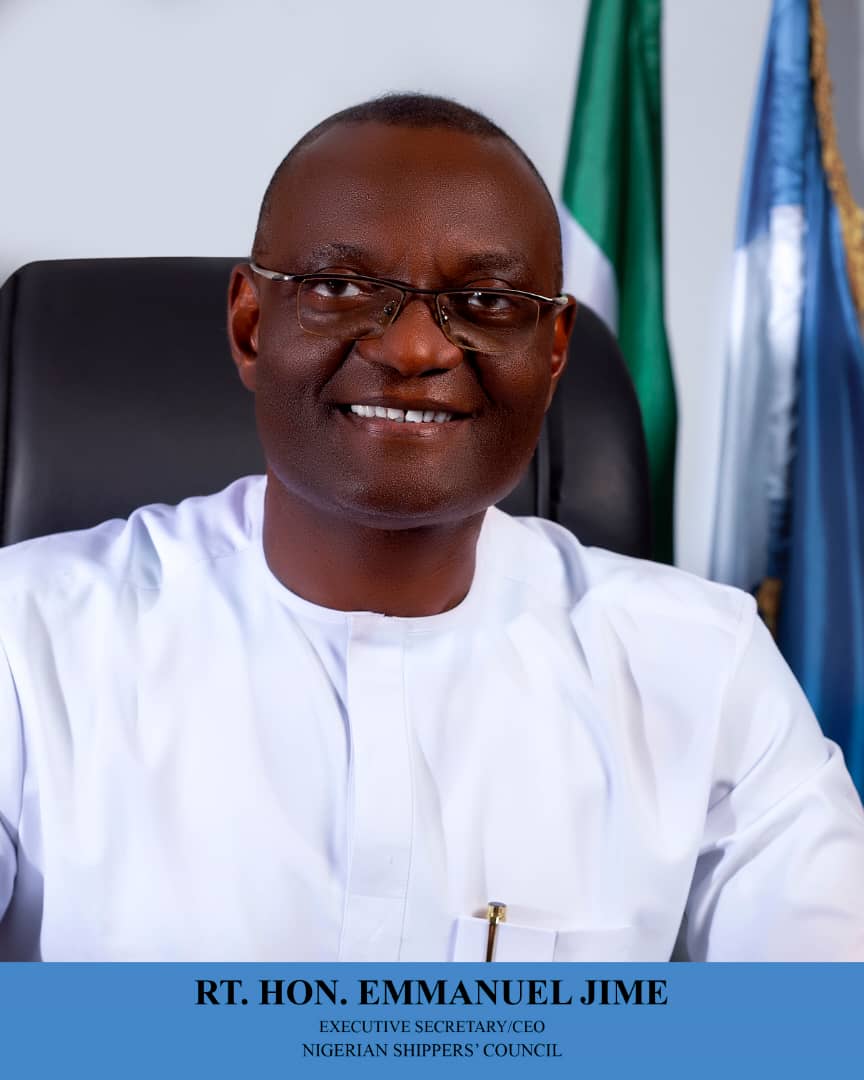 The Nigerian Shippers' Council (NSC) said that the activities of its Port Standing Task Team (PSTT) saved the Nigerian economy $20,000 daily in vessel demurrage.
Speaking at a media parley in Lagos, NSC's Executive Secretary, Emmanuel Jime, said the cost-saving measure was part of his achievement since assumption of office in June 2022.
"Some of the successes recorded thus far since my assumption of duty last year include the following: Supervision of the activities of the Port Standing Task Team (PSTT) in the implementation of the Nigerian Ports Process Manual. The activities of the PSTT focused on threencardinal areas, which are; joint vessel boarding, joint cargo examination, and operation free port access roads.
"On joint vessel boarding by mandated government agencies, the activities of the team saved the Nigerian economy average vessel demurrage of $20,000 per day between year 2020 and 2021, which ultimately translates to the sum of $6,540,000.
"Likewise, the average time for resolving complaints with regards to vessel infractions has also considerably reduced from 7-10 days to 1–4 hours. More than 85% of vessels that called at Nigerian ports in 2021 left without any incident, which was not the case in times past.
"On the other hand, as regards compliance with joint cargo examination by all government agencies involved in cargo clearance, the exercise has helped to increase the number of cargos examined per day from 125 to an average of 230 boxes daily per terminal.
"In summary, the implementation of the manual has facilitated the ease of doing business in our ports and it has drastically reduced corruption tendencies," he said.
The NSC boss said that the council also collaborated with the Nigerian Export Promotion Council (NEPC) on the establishment and operation of domestic export warehouses, leading to the granting of approval for the establishment of 12 domestic export warehouses nationwide.
"Some of the facilities granted approval to begin operations include GEZEWA Commodity Exchange in Kano, MV EHILOMEL, Onne in Rivers State, ESSLIBRA in Ikorodu-Lagos State, Harris Logistics in Lokoja-Kogi State, Sealink Limited in Ajaokuta, Kogi State, Kaduna Inland Dry Port in Kaduna State, AMES-Edo Inland dry Port in Benin-Edo State, etc," he said.
He said the NSC, in 2021, received and handled 518 complaints, while it handled 100 complaints in the first quarter of 2022, leading to the recovery of N1.07 billion from service providers for consignees in 2021 and N18.49 billion in the first quarter of 2022," Jime said.