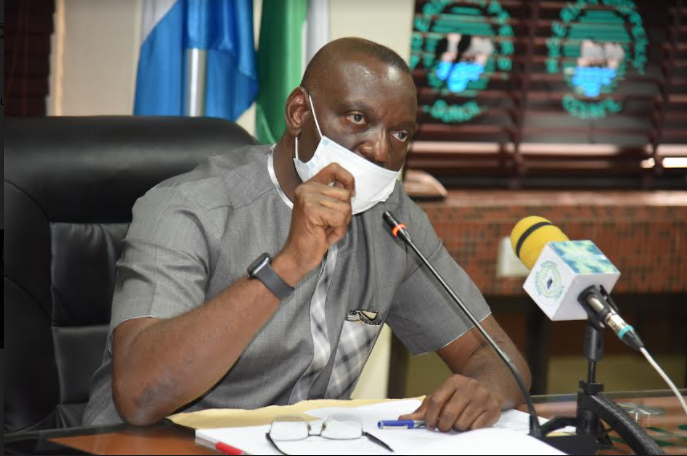 Hon. Emmanuel Jime, a lawyer, politician, former Member of the House of Representatives and former gubernatorial candidate of the All Progressives Congress (APC) in Benue State, is the Executive Secretary/CEO of Nigerian Shippers' Council (NSC). He was appointed into the NSC position by President Muhammadu Buhari on June 25, 2021. In this exclusive interview with SHIPS & PORTS correspondent Tosin Aribisala – his first with any newspaper since assuming office at NSC – he speaks on how he intends to reposition the Council to perform effectively as the port commercial regulator. He also speaks on several other issues pertaining to port charges, freight rates and freight forwarding practice, among others. 
Happy reading. 
What is the state of affairs at the Nigerian Shippers' Council (NSC) when you took over the mantle of leadership? 
The Nigerian Shippers' Council, we must understand, was set up principally to serve as what I term to be a consumer protection agency. By that, I mean it was essentially set up to be an agency that was saddled with the responsibility of protecting shippers. And in this case, we are talking about protecting the interest of importers and exporters on matters relating to the movement of cargo from point of origin to the point of destination. It is also meant to protect the shippers in the area of freight rate, the standard of services, and local shipping charges. This has been the case up till 2014 when the Federal Government enacted the reforms that we have in our maritime domain now. In other words, the concessioning of ports to private operators. So, the government in its wisdom now discovered that there was a vacuum that had existed in the course of the reform that was considered; there wasn't a regulator as far as the commercial activities in the port are concerned. Therefore, the government now appointed the Nigerian Shipper's Council to be the port economy regulator in 2014. Now, the implication is that as an economic regulator, Shipper's Council's activities now moved towards regulating commercial transactions of users and providers of services in Nigerian seaports. And this essentially was to enable the Council to prevent arbitrariness and also to improve the standard of service delivery in our ports. In a nutshell, I'll say that that presently is the situation of the Nigerian Shippers' Council – the correct positioning of the Shippers' Council. It is no longer strictly a consumer protection agency as it were in the past. It now has this additional mandate that makes it now seat more effectively as a regulator of commercial activities in Nigerian ports. That is the situation of the Council at the time of my coming into the office as the Executive Secretary of the agency.
Considering your professional background, do you really understand the issues in and around the maritime industry? 
Thank you so much. First, yes, I am a lawyer, thankfully. I should also add that before coming to the Shippers' Council, the government has found me worthy of an appointment to serve as the Managing Director of the Nigerian Export Processing Zones Authority (NEPZA). So, that in addition to the fact of my profession, I think has naturally disposed me to be interested and involved in an area and environment that actually is governed by rules of engagement that has to do with commercial practice. So, I think that my experience in serving in that capacity, and like I said in addition to the fact that this is an environment that engenders commercial practice, is an added advantage. There are rules of engagement; there are standards of operation that have to be in place. All of these are governed by regulations. And to be modest, I think a lawyer should understand that in order for you to provide regulation, you must have the necessary reservoir of knowledge as far as legal issues are concerned to be able to navigate your way as far as the provision of regulation in the commercial environment is concerned. Let me also remind us that the maritime space or domain is one that is actually governed by certain rules of engagement that have to do with trade. In other words, we are talking about the commercial environment. And so, there are obligations that are binding on users of services and providers of those services. Those regulations are encapsulated in laws and regulations that are in place. So, that is the particular knowledge of the environment that I bring to bear as far as the assignment that I'm undertaking at this time is concerned. And I don't know if the government is actually deliberate in the way that leadership in the Council so far has been recruited. Don't forget my predecessor in office, Hassan Bello is also a lawyer. And so, maybe it was considered that perhaps, people who have some little elementary knowledge of how laws operate needed to be given the responsibility of shepherding an agency such as this that essentially is a regulatory agency.
Do you have sufficient adequately trained manpower to drive the operation of the Council? 
Well, that is a very valid question. First, let's understand that the Shippers' Council, as I mentioned earlier, when it was conceived had a very narrow mandate so to speak; simply just to offer protection to our shippers. Of course, we have moved so many ways and now there is an enlargement of the mandate. But the total staff strength of the Shippers' Council, at the moment a lot of people may not know, is less than 600. I mean given the enormity of the work that is meant to be carried out by this agency – that for me is already an indication that as far as manpower requirement is concerned, we are short-staffed. But it is also a function of the budgetary provision that we have. And so, by government requirement, there is a certain amount of fund that you are allowed to expend such that your recurrence does not exceed a certain amount of resources that the government is allocating to us. The Council at the present time is strictly dependent on an allocation that comes directly from the government coffers. It means that we are not able to provide the sort of staffing requirements. So, to answer your question directly, I'm privileged and fortunate to have met here in this Council, a group of technically proficient members of staff who have aided and supported me all along since I arrived here. And there is a saying in the maritime industry that if you are actually looking for an agency that would do the work for you, go to the Shippers' Council. I'm sure there is a reason for why that is the case because there is no assignment from the record available to me from the time I've been briefed on my arrival that has been given to the Council that hasn't been performed creditably. You know, that to me is evident to the fact that the proficiency of the staff of the Shippers' Council is without a doubt; one that cannot be questioned. But is it enough? I think that should be the next thing we really should be discussing. And I think there is a lot more need for us to enlarge our coast as far as the staffing of this agency is concerned. But keep in mind that there is also an attempt at reforming, so to speak, the whole regulatory framework. If you see where we are coming from as I indicated earlier from being simply consumer protection agency to the regulator and now there is a likelihood that perhaps in our time, some regulatory framework that is undergoing processing at the National Assembly to even enlarge more the scope of the Shippers' Council would come to being. In other words, there is a tendency for the Nigerian Transport Commission to be passed. That clearly would mean that the staffing situation must change dramatically in order for us to meet the requirements and the services that the agency is meant to deliver. Passing the Nigerian Transport Commission into law would now expand the scope of the Council in such a way that we are no longer going to be regulating strictly only the maritime space; we are also going to be involved generally in transportation – in the whole scope of the transportation industry. So, in other words, we now have road networks that would have to fall almost directly under our purview. We'll have some work to do as far as rail linkages and rail transportation is concerned, and then to some extent, we'll also have some responsibility to cover commercial activities on our waterways. So, that essentially would mean that the scope which is strictly limited to the port sector, would now definitely extend and give us some more coverage in order to be involved in the activities of other subsectors of the economy.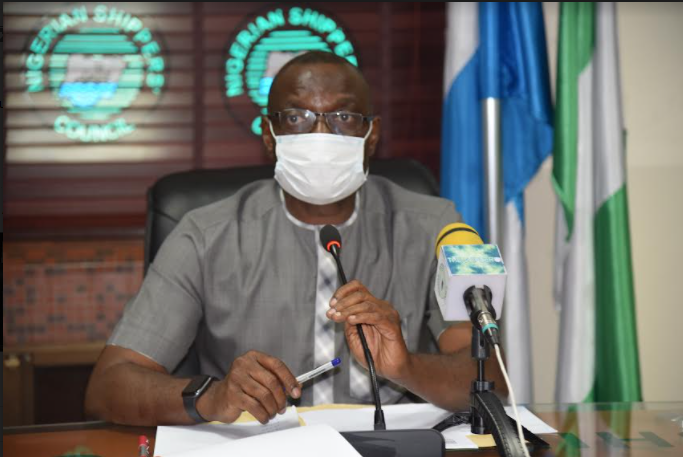 For more than 20 years, the Council has been trying to promote the development of inland container depots in the six geopolitical zones of the country, but none of these ICDs has been operational. What are the challenges encountered in getting them off the ground?
Let's get the record correct. The inland dry port, first we have to recognize, was conceived by the Shippers' Council as a critical infrastructure as far as the connectivity of seaports to the hinterland is concerned. At the moment, let me inform you that the Kaduna Inland Dry Port is already in operation. As a matter of fact, it is not only in operation, it has actually been designated as a port of origin and port of destination. So, it is not totally right to say that 20 years after, ICDs are not operational. I also like to inform you that the progress of work that has been made at the Kano Dry Port, Dala, within the shortest period of time as far as the record shows; the Kano Dry Port should go into operation latest at the beginning of the first quarter of next year. This is the same as Funtua Dry Port. There is also a very wonderful story today of the Ibadan Dry Port where the process of concessioning has virtually been concluded and China Railway Corporation Limited has been engaged in the delivery of the port. As I said, the processes that are needed to be in place, the concessioning, other procedures, and all that we are waiting for now is the final approval of the Federal Executive Council (FEC) for the Ibadan Dry Port to take off. So, I think that is one area we should be beating our chest as far as the Council is concerned in the area of activities of promoting critical infrastructure. It is not totally right to say 20 years after, nothing has happened. Does that mean there are no challenges? No, there are challenges. First, we have to understand that the module of development that we have put in place for the delivery of the inland dry ports is the Public-Private Partnership (PPP) module. This means we need a lot of stakeholders to get involved in the process. Remember that most of these dry ports are located in states. It means now that we need the support of the state governments for the dry port to be warehoused. For instance, I can give you a few examples of the dry ports where it has taken almost 10 years for the state government to do a simple function of land allocation. And the land is actually in the exclusive reserve of the state government. So, we cannot just walk into a state and pick up a piece of land and begin to develop a dry port. But there are state governments that have shown a tremendous amount of support. That is the reason why Kano Dala Inland Dry Port is kicking off operation very soon. The state government actually injected huge capital into the development of infrastructure around the dry port that has enabled it to arrive at the point we are today. Same with the Kaduna Inland Dry Port. The Kaduna State Government took a substantial interest in the project and supported our efforts tremendously. The Heipang Inland Dry Port, Jos – as we speak right now, the state government has injected close to two billion naira of its resources in ensuring that there is a development of infrastructure and then to partner with the Shippers' Council in order to deliver to port. 
So, the challenges span from the unwillingness on the part of some state governments to cooperate with the Council in order to deliver these inland dry ports. And I found that very surprising because if anyone understands the economic benefits that a dry port can bring to the environment, I think every state government should jump at the prospect of having a dry port located in their states. Second, we also need to understand that funding is also an issue. As I said, the module of development is public-private partnerships. So, unless we are able to get serious partners who are really interested in bringing forward the funds, then the Shippers' Council does not have the fund to develop these kinds of infrastructure on our own. We need to have those partnerships for us to be able to deliver such critical infrastructure.
Nigerian Shippers' Council was set up to be on the side of shippers to moderate freight rates. But it appears you're unable to achieve this because freight rates have been on the rise. Why so?
Well, I find this question very interesting. However, first, you have to understand certain perspectives on this issue of freight. The first issue is that the time has come for us to recognize that the question regarding freight is one that is governed really by a commercial environment that is dependent on the rule of engagement that I referred to previously as the economic imperatives of how to arrive at these rates. Freight is governed by rules of demand and supply. That in itself is a challenge as to how you are able to determine freight rates. I mentioned earlier that the Council was established in 1978 with one main mandate which is to protect the interest of the importers or exporters on matters relating to the movement of cargoes from point of origin and to, of course, moderate freight rate and most especially to also determine the standard of services and then local shipping. This was obviously the case until 2014 when we were appointed port economic regulator. Now, what that means is that as far as freight rate is concerned, we are no longer in a position to just sit on the fence and extend protection only to shippers; we are meant to provide an enabling environment in a commercial way that would enable all stakeholders to be comfortable in their business place. We are meant also to provide an unbiased regulatory framework that would enable the stakeholders to have an environment that allows them to do their businesses at an efficient cost in terms of service delivery. That is why when this issue of freight is mentioned, the first thing Shippers' Council would like to address is for our people to understand that freight rate is no longer directly under our purview as a function to be able to regulate. What we do essentially is to intervene and give instructions and regulations as far as local shipping charges are concerned and in that regard, I can say we are daily involved in negotiation with shipping lines and with terminal operators. There is, for instance, a review process that has to be undertaken, and the only way that anybody can review their local charges high up is after there is an approval that has been given by the Shippers' Council. In other words, there is a negotiation team and a negotiation mechanism that we have in place. That negotiation mechanism takes on board a number of factors. We also need to recognize that because people are operating services in a commercial environment, it means that you can not simply, with the wave of the hand, bring in the stick and say you must do as we have instructed. The only thing we do is to sit down with the stakeholders – and in this case, we mean shipping lines and terminal operator – and have a discussion with them and they bring forward to us their concerns and issues especially the terminal operators as to why it is that they feel at this particular point in time the economic metric determines that there should be an increase. The Shippers' Council sits together with them to look at the issues and then when we are convinced looking at all the factors that need to be in place, then the Council may, in some cases, give approval for an increase. But that is with regard to local charges alone. As far as freight is concerned, being a global phenomenon, it is not totally dependent on one single country or one single agency to determine what rate would be. There are a lot of factors including market forces, demand and supply. These are the governing rules and circumstances that determine freight at any given time. That said, I also will like to inform us that the occurrence and the incident of COVID-19 especially in 2020 actually created a panic in the industry in the sense that you had the kind of congestion that we have had in our ports globally that was never experienced in any other time in history. And so, that actually has its own effect and impact on freight. Other countries, like the United States of America where some deliberate policies were put in place in order to reduce freight and they were also able to put in place a sweeping mechanism that allows for decongestion in their various ports within the shortest amount of time. So, yes, clearly the impact of congestion in those climes was not as long lasting perhaps as we have in our own system where even before COVID-19, we already had our own critical issues which are a great concern. For instance, we believe that for a port to be efficient and to offer services effectively, its connectivity inland must be adequate. And so, here we are addressing the issue of intermodal means of evacuating our cargoes from our ports. Don't forget, as we speak, the only real viable method of evacuation of cargoes is through our road network. Rail linkages are not at the point where they should be. Intermodalism has been taken seriously by the current administration. We all know that the railways have actually begun to see the light of day. We are still advocating and will continue to suggest that the linkages into our ports, until we get to that point when every single port in this country is linked by rail, then we are still going to be highly dependent on only one mode of transportation. If that is the case, then economically, that would suggest that it is going to be problematic how you try to reduce the cost of doing business. But yes, something is being done and we need to commend, and of course, speak positively about the developments that are ongoing. Also, we are working together with the National Inland Waterways Authority (NIWA) so that water transportation would see some improvements. Little by little, we are getting there but there is a lot of work to do, unless we do substantial dredging of our waterways to enable a lot of vessels to be able to move into the hinterland. Again, we continue to be dependent on one mode of transportation. 
So, this, to my mind, is the area we need to focus on and the Shippers' Council is actually focusing on these areas. We have also identified that we need to have adequate automation of our cargo delivery procedures. At the moment, there is still, unfortunately, a lot of manual work that is going on in our ports and that is unacceptable. We at Shippers' Council will continue to advocate that we need to automate; we need to digitalize; we need to move in an area we will have less interface in our port. This is because until we do that, obviously all the other unfortunate variables like incidences of corruption would continuously trend. It is when human beings are interfacing a lot that you also have cases of people demanding for something to pass under the table for things to be done. Most importantly for us is the relationship that we are developing here. We have reached out to Customs for me to have an engagement with the Comptroller-General. It is obvious to us that that's the big elephant in the room. And unless we have e-Customs in place which we have been discussing since my time as MD of NEPZA; unless we get the scanners so that the clearing procedures can be reduced to the minimum, we will be recording avoidable issues. These are the areas that we need to be focusing on because when we talk about freight and the cost of doing business in isolation, then you are not doing justice to the matter. It has to be discussed within the context of other variables. So, we are not throwing our hands up at Shippers' Council. We are not saying we are giving up and packing our bags while we leave our offices. The truth of the matter is that there are issues that are not directly under our purview. In some cases, there is a requirement for us to engage in advocacy that we are putting the issue that concerns variables on the table to come to a conclusion as to whether to approve an increase. And once we have not given you approval but you proceed and increase your charges; that would definitely attract sanctions. And fortunately, the government in its wisdom now has a mechanism that allows the Council to be able to enforce compliance. So, for instance, a lot of people have begun to hear about the task team that the government has put in place in order to coordinate the operations of the Port Process Manual. It is the Shippers' Council that is leading that interagency platform. Through it, we are now able to detect a number of infractions. We are able to detect some procedural breaches, and because of that, we are also able to provide sanctions and resolutions in a way that ultimately makes the maritime domain an enabling environment for trade and other commercial activities. 
Freight forwarders have remained fragmented and factionalized despite several efforts to bring them together. What are you doing to change the narratives?
Freight forwarding is actually a profession and at the moment, the Shippers' Council actually participated in midwifing the Council for the Regulation of Freight Forwarding in Nigeria (CRFFN). So, that's the body that now has the full mandate of regulating and ensuring that there is sanity in the operation of freight forwarders. To that extent, the Shippers' Council's ability to forcefully intervene in the activity of freight forwarders is limited. So, but what we do is to now extend a helping hand; reach out to CRFFN, working together with them in order to ensure that we are providing a sane environment. It is unhealthy. The rivalry amongst different groups of freight forwarders is certainly counterproductive. I'm not sure that it is even helping the freight forwarders themselves much less the objective of having such a powerful and important group as far as maritime services are concerned. So, I think to answer your question directly, we have taken cognizant of the fact that there is now a body whose responsibility is to provide regulation to ensure sanity in the industry as far as freight forwarding is concerned. But that does not mean that the Shippers' Council will completely abdicate from having an intervention or a role. Our work with freight forwarders is very important. There is no way are we able as a Council to actually regulate the environment unless we have partnerships and the support of such an important group. 
What difference do you plan to make at NSC. What will you do differently during your tenure?
Well, I like to think of myself as somebody who gets into any assignment with the motive of turning things around and making sure that I'm going to leave that place in a better shape than I met it. But first, I'll want to start by recognizing that the Shippers' Council has been privileged and lucky to have some leaders in the past who have done a substantial amount of work here. So, I'm proud to be standing on their shoulders because I'm not coming here to reinvent the wheel. There is a lot of work that has been done. My work pretty much has been lessened by the fact that I have sufficient enough institutional memory of the agency to be able to guide me as we proceed. 
For now, all I can say is that my hope and desire is to first reorganize the Council in order to instill discipline. I do not say that there is indiscipline, but I am just saying in order to further instill it because to my mind, that is a key element in how organizations can be successful. So, I'm hoping that by my example, which is to say we are going to do things here that are guided by due processes, that I will ensure that if you do it right, there is a reward for doing it right. But I'll also ensure that if you act otherwise, there is a consequence for dereliction of duty. I believe that once we reorganize our internal work system, and everybody is on the same page, we'll be more productive. I just came back from a retreat not too long ago. I saw some aspects of that retreat as very interesting, one of which was the leadership at the workplace. There are elements to leadership that I never knew before now but now I am taking them onboard. You have to make sure that people are given responsibilities that aggregate to their core strength so that people are happy doing what they are required to do. If you post an officer to an assignment where obviously he does not have the necessary mental and physical ability to handle, what you are going to get is a failure. So, I think my job here is to first appraise the particular officer that I am going to give an assignment to and to ensure that he has the necessary equipment and capacity in carrying out that assignment. I'll also like to make sure that I am bringing together a team of staff who complement one another in terms of their various capacities. And I hope that because we have done little reorganization in our human resources, I've already requested to be advised as to really identify some of these very unique traits of these staff. Also, by the way, the question of the mental state of workers that we've ignored over a long time would be addressed. I've had instances in this office where some of my staff have walked in and are very unhappy and bitter because they are working in an office where they are very uncomfortable because of the environment in which they work. Now, it is my duty to identify those kinds of officers and make sure that they are sent to offices where their mental readiness for those offices is best appreciated. These are some of the little changes that we intend to introduce into the system in order to continue on the part of progress in the Council. I also intend to ensure harmony in the workplace. 
What do you want to be remembered for? Yes, the vision of the Nigerian Shippers' Council is to be the foremost port economic regulator or better still, to be the foremost economic regulator in the land. That is the vision. That is the goal. My job here is to make sure that at the time of my departure, let it be said that the Shippers' Council ranks as the foremost economic regulator in the land, and I think my job would have been done if I achieved that. 
Copyright Ships & Ports Ltd. Permission to use quotations from this article is granted subject to appropriate credit given to www.shipsandports.com.ng as the source.