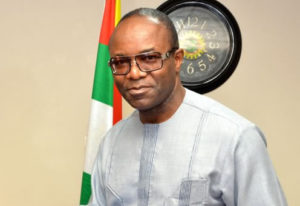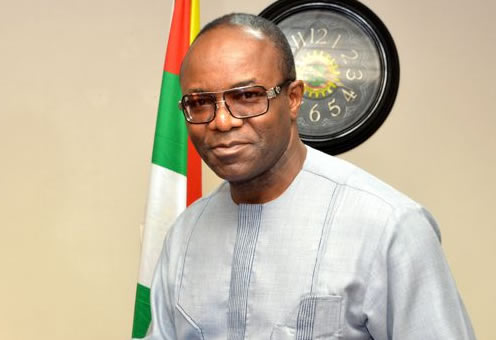 The proposed private sector financed oil refinery in Mashi, Katsina State will be completed in 2021, Minister of State for Petroleum Resources, Ibe Kachikwu has said.
He disclosed this to State House correspondents after signing a Memorandum of Understanding (MoU) between Nigeria and the Niger Republic on the construction of the refinery at the Presidential Villa, Abuja.
The Minister said the refinery would have the capacity to produce 150, 000 barrels per day when completed.
He said, "However, presently, we have mentally structured our minds for a three-year period to finish the work on the refinery but that depends on what we find during the technical studies.''
According to the minister, there is potential to also establish another extension of the refinery in Kaduna State.
He said, "It's going to be in Katsina but there is a potential for an extension to Kaduna but bear in mind, this started first from a perspective of they (Niger) wanting to build a pipeline from Niger to Kaduna refinery.
"But at the Board of NNPC, we shut that down because the asset quality of the crude from Niger was not the same with our own and we would have had to take almost 90 per cent of our own crude to match their own 10 per cent of crude so it just didn't make any sense.
"So at that point, we decided to do a refinery that is targeted at their crude.''
Also speaking on the proposed refinery, a Nigerian investor, Ibrahim Zakari, said about $2 billion was needed for the construction of the Mashi Refinery in Katsina.
He pledged to spearhead the take-off of the first 100 per cent private driven refinery.
Zakari announced that his company, Blak Oil Energy Refinery had mobilised substantial part of $2 billion needed for the construction of the refinery.
He said, "I think the two presidents have already said everything.
"It is going to be private driven by investors. We are one of the investors who are willing to invest almost $2 billion.
"The funds are coming from abroad, U.S., Canada, India and the Middle East.
"It's going to be a 50,000 barrel refinery then we will scale it up to 100,000 with the crude coming from Niger Republic.''
According to Zakari, it will take the company about five years to complete the project.
He said the project when completed would provide job opportunities for more than 2,500 Nigerians.