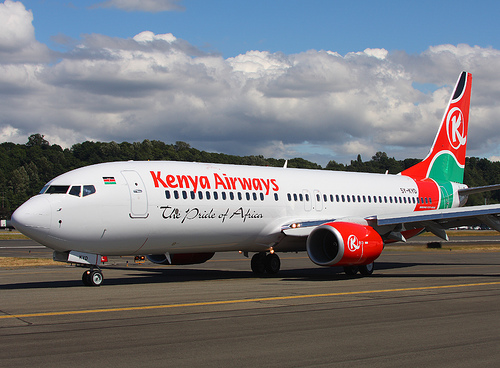 Kenya Airways on Wednesday reported a pretax loss of KSh3.99 billion ($40 million) for the first half of 2018, narrowing from a loss of KSh5.77 billion during the same period last year.
The national carrier is showing signs of recovery after it came close to collapse last year, leading to a $2 billion financial restructuring in November that included a government bailout which shrank Air France KLM's stake.
"Our loss before tax is down by 30 percent. We keep slowly but steadily improving," Chief Executive, Sebastian Mikosz, told a news conference on Wednesday.
The carrier, which is now 7.8 percent owned by Air France KLM, said its revenues rose 3 percent to KSh52.19 billion but total operating costs rose by 4 percent to 5KSh3.22 billion due to rising global fuel prices.
Kenya Airways said in June that it would resume aviation fuel hedging in the second half of this year after price volatility drove up its costs.
Passenger numbers increased 7 percent in the first half to 2.3 million, it said.
The airline's better performance this year was helped by an improving business climate in Kenya. The run-up to tightly contested elections in August last year had created political uncertainty and the risk of instability.
Kenya Airways this year changed its financial reporting period to match the calendar year. Previously its financial year was to the end of March. However, comparisons given in its first-half results were with January-June 2017.
Agency Report