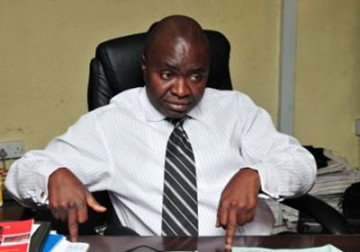 By Shulammite 'Foyeku
The Lagos Chamber of Commerce and Industry (LCCI) has called for the urgent intervention of the Federal Government to stop what it called the disruption that the numerous Customs units are creating for importers within and outside the nation's ports.
LCCI Director General, Muda Yusuf in a communiqué it issued at the end of LCCI Council meeting held recently in Lagos, a copy of which was made available to SHIPS & PORTS, listed the units to include; Customs Strike Force, Comptroller General's Task Force, Federal Operations Unit (FOU), Customs Intelligent Unit, Comptroller General's Monitoring Team, Enforcement Unit and the CAC squad.
He said all the units were in addition to the officially approved agencies, which have statutory functions for cargo examination and release.
According to Yusuf, the proliferation of Customs unit at the port is a negation of the ease of doing business agenda of the Federal Government and it is hurting investors.
"Delays lead to huge demurrage paid by importers to shipping companies and terminal operators. It also affects the production cycle of manufacturers with implications for cost escalation.
Speaking on the Pre-Arrival assessment Report (PAAR), the communiqué observed that the Chamber had received reports of undue delay in the issuance of PAAR to importers adding that the delays create bottlenecks, which made the PAAR administration process vulnerable to corrupt practices.
LCCI therefore called on the Comptroller General of the Nigeria Customs Service, Hameed Ali to investigate incessant delays in the release of PAAR and the associated transparency issues.
It noted that the involvement of maritime police in the cargo release process was a needless duplication, causing avoidable delays and huge demurrage payment by importers even as it posited that already, the port police were involved in the examination and release of cargo at the ports.
"Before cargoes are released, DSS and Port Police are security agencies that authorizes release of cargo. The interception of cargo by the maritime police is a contravention of the presidential Executive Order on ports processes. The LCCI calls on the Inspector General of Police to urgently intervene to redress the situation in the interest of the Nigerian economy", the communiqué added.
Copyright Ships & Ports Ltd. Permission to use quotations from this article is granted subject to appropriate credit given to www.shipsandports.com.ng as the source.