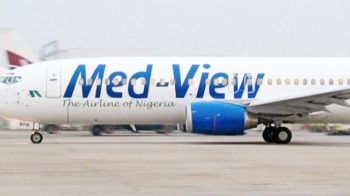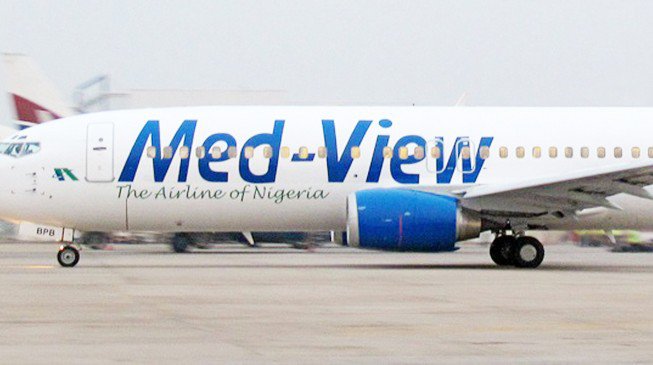 Passengers of Medview Airline stranded at the Gatwick Airport, London for three days were on Tuesday airlifted by the Airline to Lagos.
The airline's flight schedules had been disrupted for the past few days due to what the company called operational reasons.
The London passengers were brought back with a new aircraft leased by the airline in Europe to address the situation.
The aircraft, which left Gatwick Airport, London at 2.25 a.m., arrived at the Murtala Muhammed International Airport, Lagos by 8.30 a.m.
A passenger, Ben Okezie, told Newsmen that his flight was delayed for two days, saying it was very frustrating.
"When we were told to come back on Monday night, I thought it will be another disappointment, especially as the flight was again delayed for several hours.
"However, we finally took off this morning and I am glad to be back home and to my family,'' he said.
Another passenger,  Uche Umeadi, advised Nigerian airlines to step up their game on the Lagos-London route.
Umeadi said the route was very important to the country, adding that it was unfortunate that Medview Airline was the only indigenous carrier plying the route.
"When we have more of our airlines on this route, the air fares will be reduced which will be in the interest of Nigerians,'' he said.
The airline had in a statement issued by its media consultant,  Obuke Oyibhota, on Sunday, apologised to the passengers over the situation.
Obuke had assured them that efforts were being intensified to airlift them to their destination.
"We are deeply sorry for all the inconveniences suffered by the affected passengers and everything possible within Standards and Recommended Practices (SARPs) in aviation is being done to airlift them,'' he said.
Obuke said Medview Airline would not abandon its obligations to passengers, insisting that safety comes first in all its operations.