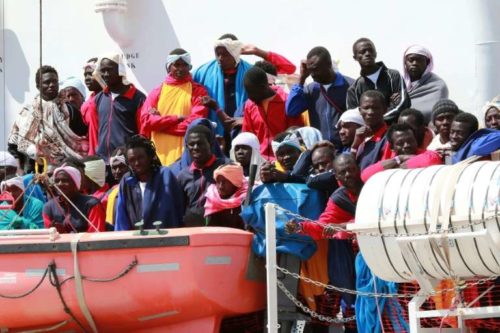 Open Arms rescue ship with 311 migrants on board arrived the port of Crinavis in Spain on Friday after being denied entry by some European countries.
The migrants, mainly Africans, were rescued on December 21 from three vessels by Proactiva Open Arms, the charity which runs the Open Arms vessel but was denied entry by Italy and Malta.
"These are people, both children and adults, who have had really horrible experiences in both their countries of origin and during their journey," Director of Intervention in Spain, Save The Children, Vicente Raimundo, said.
The migrants started disembarking at around 10:30 am (0930 GMT), with children and women getting off first. They were met by Red Cross officials who gave them clothes and food and conducted medical tests if required.