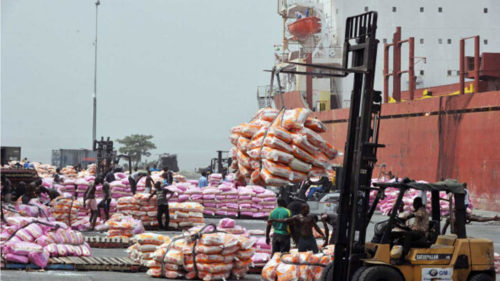 By Ace Omozuwa
The Emir of Kano, Muhammadu Sanusi II, while speaking on Thursday last week during the presentation of Segun Adeniye's book, "FROM FRYING PAN TO FIRE: How African migrants risk everything in their futile search for a better life in Europe" objectively critiqued the global structure of economic order. He noted that the extant international economic structure has demolished all barriers preventing the free movement of capital, and the free movement of goods. However, it has woefully failed to remove barriers militating against the free movement of humans. This therefore means that people from low-income and middle-income countries cannot easily and freely follow the flow of wealth. Thereby, aggravating poverty, or what the erudite Emir calls "the intensification of poverty."
Globalization has largely succeeded in the removal of trade barriers. This removal has many merits as well as demerits.  Former President Goodluck Jonathan alluded to one of the demerits in the prologue of his recently launched book, "My Transition Hour."   He stated that "Of course, globalization creates the zone of comfort for a global consciousness which makes an import seem like an export, since it is now all a single village in the super highway nuptial, without the essential sacrament of matrimony." One of the reasons for the prevailing economic crunch in Nigeria is that we are plagued with "a global consciousness which makes an import seem like an export." This has not always been the case.
Before crude oil was discovered in commercial quantity agricultural products were the centerpiece of Nigeria's export structure.  It was the foremost means of generating foreign exchange. As petroleum production and export increased the volume of agricultural products declined. Modernizing the agro-allied industry was treated as if it was not essential to national economic development. During the boom era of the 1970s, crude oil constituted 90 per cent of Nigeria's export trade. Due to lack of visionary leadership, Nigeria failed to articulate and implement a trade and economic policy of import substitution industrialization (ISI).
The cardinal objective of ISI is often to substitute foreign imports with domestic production. ISI is based on the economic logic that a nation must endeavor to reduce its foreign dependency by encouraging local production of industrialized products. Sadly, Nigeria's pattern of international exchange has not experienced structural transformation in decades, because, our leaders are not sufficiently future minded.  We have "been producing and trading consistently in natural resource products."
Against this backdrop, it may be argued that shortage of capital is not the foremost reason why Nigeria is underdeveloped, but a failure to make strategic choices about how to allocate our resources in ways that foster domestic productions of industralized goods. Hence, according to the economic complexity index, Nigeria is the 52nd largest importer in the world. We sadly import things we are capable of producing, refining and finishing. In fact, we are failing in areas where we have comperative advantages, for example, rice production.
The United States Department of Agriculture (USDA) Rice Outlook, which was recently released shows that in 2019 Nigeria's rice imports will increase by 13 per cent to 3.4 million metric tons. This means that Nigeria will be the second largest importer of rice, while China will maintain the leading position globally. According to the report by USDA; "China and Nigeria are projected to remain the largest rice importing countries in 2019, followed by the European Union, Cote d'Ivoire, and Iran."
Expectedly, the Central Bank of Nigeria (CBN) has countered the report of USDA. According to CBN, the data they obtained from different sources indicate that the volume of rice importation into Nigeria (in metric tonnes) has declined drastically in 2018. The bank said, "The figures being bandied in certain quarters were based on unrealistic assumptions such as satellite mapping of farms, expected demand by politicians for election campaigns and expected losses from flooding. All of these led to unauthentic conclusions that the country had imported or could import 400,000 more metric tonnes."
The CBN seems not to know that the position of the Minister of Agriculture and Rural Development, Chief Audu Ogbeh, is in sync with that of the USAD. According to Ogbeh, due to heavy flood in approximately 14 states Nigeria might experience shortage of rice next year. To avert this pending food deficit, he asked that sufficient measures should be taken to replant the rice damaged by flood in about 14 states.
We must accept the fact that Nigeria is a food-deficit and import-dependent nation. The World Bank some time ago noted that an astonishing $5 billion (N1.45 trillion) worth of assorted goods are smuggled into Nigeria through Benin Republic every year.  The point is, if it was possible to compute the amount of rice smuggled into Nigeria, it would have clearly shown that our food import bills have increased, and that the forecast of USAD might have realistically captured emerging reality.
Our failure to attain food security has made us import-dependent.  We cannot divorce food security from economic security and national security.  A nation that cannot feed itself cannot be well secured and prosper.  Therefore, to strengthen the economic and security systems of Nigeria we must aspire to attain food sufficiency as soon as possible. Nigeria has become a dumping ground.  Life-threatening low-quality foodstuffs, electrical appliances, mechanical devices, medical equipment flood our markets from foreign nations. Not long ago, the Standard Organization of Nigeria (SON) revealed that cancer-causing school uniforms from China are everywhere in Nigeria. This certainly has national security implications.
Colonial hangover seemingly makes us to equate top quality with anything that is imported, even when their local equivalents are superior in quality, cheaper, and more durable.  Our mania for everything and anything imported is fueling poverty. We cannot become a wealthy nation by consuming what we do not produce.  We ruin job-creating opportunities when we consume what we do not produce. We forestall Nigeria's industrial revolution when we allow cheap goods from foreign markets to push local industries out of business. Mindless importation is a huge disincentive to industrial development.
It is worth reiterating, globalization is an economic system that impoverishes nations that are dependent on others for basically everything, pressurizes independent nation to join the networked economy, and empowers and enriches nations that are interdependent. "Without the essential sacrament of matrimony" it is not a system founded on the ethics of mutuality, equality, fairness and human brotherhood. Rather, it could be cannibalistic.   We should stop saying we are the new frontier of economic growth when our habits of consumption create jobs in foreign nations and unwittingly "empower" them to destroy our industries.
For Nigeria to benefit from the extant global structure of economic order, she needs to grow beyond infantile dependency, beyond the arrogant self-sufficiency of some pariah nations, and become an interdependent player in the global web of actors. We cannot attain that status of interdependence without developing our manufacturing sector, become the economic powerhouse of Africa and have a reputation for exporting finished goods. It is economically nonsensical for us to keep exporting crude oil and squander the foreign exchange earned from such export on importations of products we are capable of producing, if only we formulate policies that conduce to the growth of industries.
In our quest to develop Nigeria's economy we must adopt an integrated model comprising the agro-allied sector, service sector and the manufacturing sector. This integrated model would enable us to effectively transition to the knowledge economy.
Our financial institutions have a role to play if our industries must develop. They should prioritize financing the manufacturing sector over granting loans to importers. We must have a new regime of interest rates that aids long-term profitability. High interest rates are gravediggers for nascent industries, even for established industries.   The intervention of government is imperative in this wise.
Government must muster the political courage to adopt protectionism as an approach to industrial development. If America, the champion of global free trade can be inclined to protectionism, there is nothing stopping us from doing the same, otherwise, we will be one of the biggest victims of predatory capitalism.
Copyright Ships & Ports Ltd. Permission to use quotations from this article is granted subject to appropriate credit given to www.shipsandports.com.ng as the source.