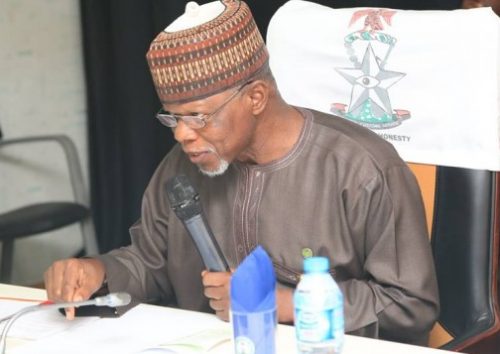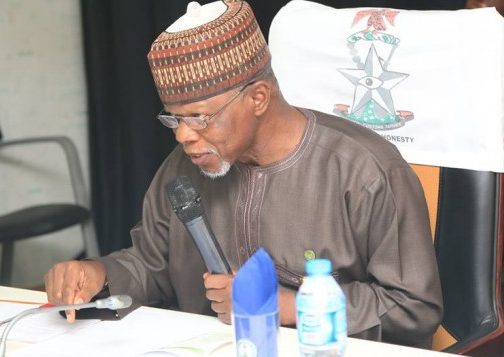 The Association of Nigerian Licensed Customs Agents (ANLCA) has vowed to resist attempts by the Nigeria Customs Service to arm-twist traders and clearing agents in its bid to realise its self imposed N2 trillion revenue target.
The Federal Government had given the Service a revenue target of N1.5 trillion for the year 2020, but the Comptroller General of Customs, Hameed Ali, raised the target to N2 trillion.  
Speaking with newsmen last weekend, the National Secretary of ANLCA, Babatunde Mukaila, stressed the need for Customs to focus more on trade facilitation rather than laying too much emphasis on revenue generation.
He said, "Customs can target N10 trillion provided they do what is called trade facilitation and if they are not going to arm-twist people to get to that target, our duty is to put Customs on their toes to facilitate trade while they are looking for their revenue.
"This year, Customs must facilitate trade and they will get what they deserve but we will not allow them to arm-twist Nigerian traders to arrive at that target. They will collect appropriate duty, not a duty to enable them get to their target. 
"If what they deserve to have is N700 million that is what they are going to get. We are not going to sit down and watch them fabricate position out of the book."
Mukaila accused Customs of issuing wrong classification of goods to traders, with the sole aim of increasing revenue generation, a development he said has remained a major concern for businesses in the country.
"For example, if there is an argument over a phone being classified as a computer because you can use it to send email and print from it, a Customs officer will tell you it is no longer a phone but a computer especially if a phone, for example, pays five percent and a computer pays 20 percent. He will tell you a phone is just to make call, give you the higher tariff of a computer and ask you to go pay because he wants to collect high revenue.
"Then, they are going to slam you another 25 percent as penalty for calling what they classified as computer a phone, which to them is a wrong name. That is what they have been doing to help them meet their target. But that will stop. 
"If somebody does a willful wrong declaration, the law say you can slam him that penalty to discourage such person but not when there is an argument to settle over classification of an item," he said.
Meanwhile, in a separate development, ANLCA has announced the expiration of the tenure of its Board of Trustees (BoT). The board members were elected in 2014 for a six-year tenure.
Mukaila said contrary to an earlier announcement by the Taiwo Mustapha led faction of another six year tenure extension, nobody can get elected into the board without an Annual General Meeting (AGM) where elections will be held.
Mustapha had last Thursday said that the board has gotten an extension of another six years to stay in office after regularising its registration at the Corporation Affairs Commission (CAC).
According to Mustapha, a Federal High Court sitting in Lagos had nullified the board elections of 2019, and directed that they stop parading themselves as BoT of ANLCA after it was discovered that the board failed to regularise its registration with CAC since 2001 and failure to register the names of five out of its nine members.