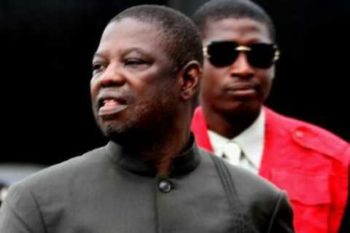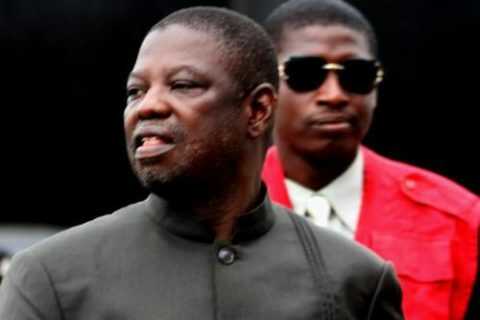 The Federal High Court in Lagos on Tuesday admitted in evidence a video clip showing how a former acting Director-General of the Nigerian Maritime Administration and Safety Agency (NIMASA), Haruna Jauro, endorsed five statements he made during interrogation by the Economic and Financial Crimes Commission.
Jauro is being prosecuted alongside Dr Dauda Bawa and Thlumbau Enterprises Limited for an alleged fraud of N304.1m.
The defendants were arraigned on April 12, 2016, on 19 counts before Justice Mojisola Olatoregun.
At the proceedings of February 6, 2017, in the case, Jauro, through his lawyer, Olalekan Ojo, had resisted the move by the EFCC to tender the five statements he made during interrogation by the EFCC.
Ojo had contended that Jauro did not make the statements voluntarily and as such the statements were inadmissible by the court.
To test the voluntariness of the statements, Justice Olatoregun had ordered a trial-within-trial, which commenced on Tuesday, with the EFCC calling its first witness,  Augustine Anosike.
Anosike, who is the head of the EFCC's Forensic Unit, told the court that after Jauro had written the five statements, he was further taken through an endorsement process, which was recorded on video.
The witness said he was the one who made the video recording and subsequently burned it onto a DVD.
The EFCC prosecutor,  Rotimi Oyedepo, through Anosike, tendered the DVD in evidence and it was admitted as an exhibit by Justice Olatoregun.
The DVD was subsequently played in the open court.
In the video, Jauro was seen sitting at a table in front of an operative of the EFCC,  Akeem Lasisi, who had Jauro's case file before him.
At the beginning of the video, Lasisi explained to Jauro that he (Jauro) was in the process of endorsing his statements and he should either affirm or deny the statements when being read to him.
Lasisi was seen in the video reading the statements to Jauro at the end of which the operative asked, "Does this statement, which I read to you, represent what you said to the operative," to which Jauro answered, "Yes."
Both Lasisi and Jauro subsequently appended their signatures on the documents.
During cross-examination by Ojo, Anosike maintained that the video was not edited.
He said, "I was in my office when the endorsement took place. I was actually the one that recorded the endorsement.
"We did not edit the recording; from beginning to the end, that was what happened."
The EFCC also called Lasisi as its second witness.
Lasisi affirmed that the video represented what happened during the endorsement process.
Justice Olatoregun adjourned till March 3, 2017, for the EFCC to call its third witness for the trial-within-trial.