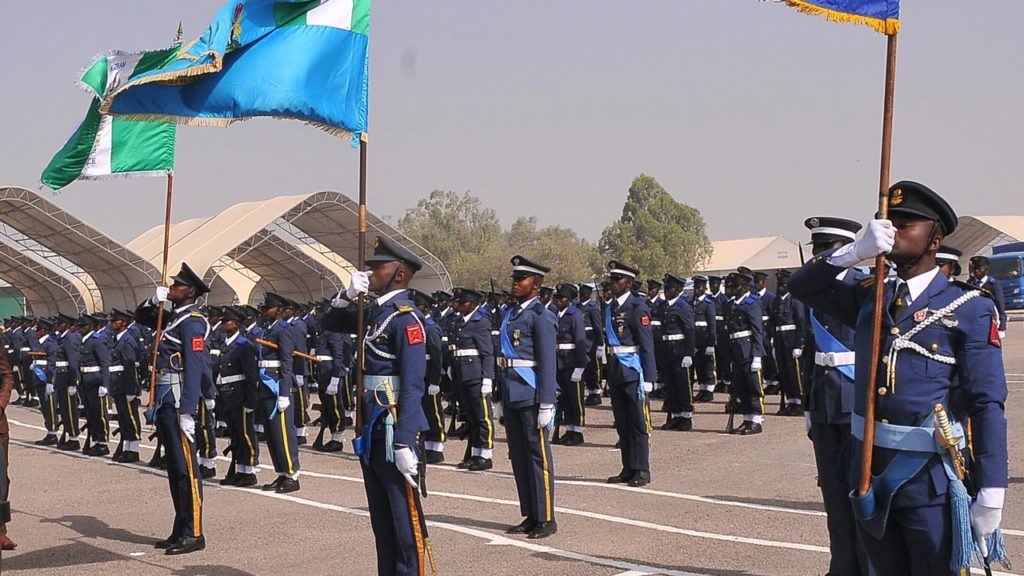 As part of a routine exercise aimed at ensuring operational efficiency and effectiveness, the Nigerian Air Force (NAF) has redeployed two Air Officers Commanding (AOCs) and 27 other senior officers.
NAF Director of Public Relations and Information, Air Commodore Ibikunle Daramola, made this known in a statement on Monday in Abuja.
According to the statement, Daramola listed the newly appointed AOCs to include AVM Mohammed Suleiman, who is now the AOC Air Training Command (ATC), Kaduna, and AVM Idi Amin, who has been moved to Ground Training Command (GTC), Enugu as AOC.
Also redeployed are AVM Dayo Adeluoye as Director of Strategy, Defence Headquarters (DHQ); AVM Olusoji Awomodu, who is now the Director of Evaluation, DHQ; and AVM Tunde Awoyoola as Director of Operations DHQ.
The statement also said that AVM Ismaila Kaita, the erstwhile AOC GTC, has now been appointed as the Deputy Commandant Nigerian Defence Academy (NDA), while, AVM Mohammed Idris, who was the immediate past AOC ATC, is now the Deputy Chief of Defence Space Agency.
It further added that AVM Charles Ohwo is now the Director of Operations, Headquarters NAF (HQ NAF).
"Also redeployed are Air Commodore Christopher Egwoba, who is now Director of Evaluation, HQ NAF; Air Commodore Amos Bulus, as Director of Information Technology, HQ NAF; while Group Capt. Francis Edosa as Commander 307 Executive Airlift Group, Abuja," he said.
Other affected officers were said to include Group Capt. Abiodun Oyekunle as Acting Managing Director, NAF Housing Construction Company; Group Capt. Haliru Badamasi as Director of Works HQ NAF; and Wing Cdr. Dooyum Laha as Commander 401 Flying Training School, Kaduna.