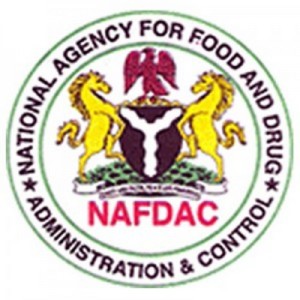 The National Agency for Food and Drug Administration (NAFDAC), says the absence of the agency's staff at the ports is responsible for the continued influx of imported fruit juices.
The Deputy Director, Investigation and Enforcement Directorate, Francis Ononiwu made the assertion at a news conference on Thursday after a mop of the juices in some parts of Lagos State.
According to him, the Federal Government as a matter of urgency should reconsider bringing NAFDAC back to the ports to drastically reduce fake, counterfeit and imported banned products.
"We are all aware that most of these products come through the sea ports and NAFDAC is not on ground there, definitely, we cannot effectively stop the products from entering.
"That is a major challenge. If we are there the quantity will be much more reduced or eliminated.
"The Federal Government should reconsider taking NAFDAC back to the ports," he said.
Ononiwu explained that the mop-up was ongoing nationwide, not only to meet the deadline for the exercise but also to create an enabling environment for local manufacturers of fruit juices.
"These imported products are not registered by NAFDAC; they are unwholesome and fake and have been banned by the Federal Government.
"We don't expect to see imported fruit juices in our markets today because we have enough fruit juice produced here.
"We are also trying to protect our local industry as well as encouraged them to utilise our farm produces thereby boosting our economy."
He added that the mop up became necessary at this festive period when most importers flooded the markets with imported fruit juices.
Ononiwu said: "These importers are not friends to Nigerians but all out to make money. Consumers are warned against such products.''
He noted that they were not produced under supervised Good Manufacturing Practice and that they were harmful to the health of consumers.
Ononiwu hinted that those arrested would be punished in line with the appropriate sanctions as stipulated in the agency's regulations.
Also, an official of the Investigation and Enforcement Directorate, NAFDAC, Lagos office, Carolly Ngobiri said that there was a directive for an urgent mop-up of imported juices from major markets and supermarkets.
According to him, this was backed by a circular issued on Dec. 19 from the directorate.
"We are to ensure that all foreign juices are removed from the Nigerian markets.We have given them a deadline from now to Dec. 31 to stop their sales and remove them from the shelves.
"To ensure that these are totally removed, we have started mopping up all the juices across the country.
"By Dec. 31, we do not want to see any imported juice in Nigeria,'' he said.
He restated that NAFDAC was still working to safeguard and protect the health of all Nigerians.
The NAFDAC officials advised Nigerians to check all the date markings, including the production and expiry dates as well as NAFDAC registration number of each of the products before purchase.