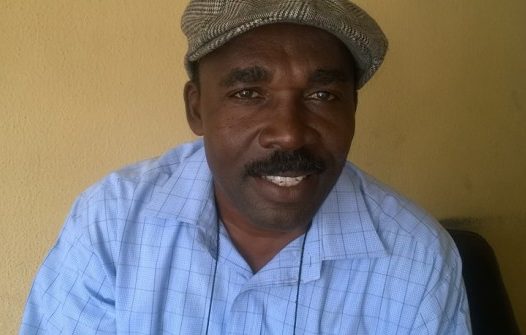 The National Association of Government Approved Freight Forwarders (NAGAFF) has thrown its weight behind the registration policy introduced recently by the Nigerian Shippers' Council (NSC), saying it is a move geared towards boosting port efficiency.
NAGAFF President, Increase Uche, while speaking with SHIPS & PORTS DAILY on Tuesday, said the NSC registration is similar to others carried out by government agencies in the port including the Nigerian Port Authority (NPA), Customs and the Council for the Regulation of Freight Forwarding in Nigeria (CRFFN) to profile their stakeholders, adding that there is nothing unusual with the fee attached to the registration.
He said, "The Shippers' Council registration is not new in the industry because when you look at the entire agencies of government from NIMASA to NPA and Customs, virtually all the regulatory agencies profile the players that interface with them. So since they made Shippers Council interim regulator of the port, I think it is also good that they embark on similar exercise of registering stakeholders.
"Personally, I belong to several professional bodies and we pay annual dues every year. So for you to belong to such a group or anybody that regulates you, you have the obligation of identifying and keeping up to date with the requirement for them to carry out their regulatory role," he said.
Uche, who commended the NSC for slashing the registration fee by 50%, said those kicking against the registration do not have an understanding of the law setting up the council and its role in ensuring that the interests of shippers are always protected.
"The 50% reduction by the NSC is magnanimous of them. If at all people raise issue that the scale of charges they made initially was on the high side and the management of the council listened to it and slash it down, it is very welcome.
"I remember the NSC saying that the regulations that establish them gave them the power to carry out such exercise to register all the players in the industry. Even we the freight forwarders, the same way we register with our professional body, NPA, Customs and so many other agencies of the government, also need to register with the council to benefit from their services. So I don't see any reason that will give people the course to start challenging it.
"The level of understanding of our people is too low and some of them don't know the importance of the Nigerian Shippers' Council in the port industry. People are just raising issue for nothing that NSC should not take money from freight forwarding companies because CRFFN is also collecting its charges. But these two agencies play different roles.
"If CRFFN decides to increase their charges on registration of freight forwarders that are supposed to be regulated by the council, what excuse will they give other than to key?"