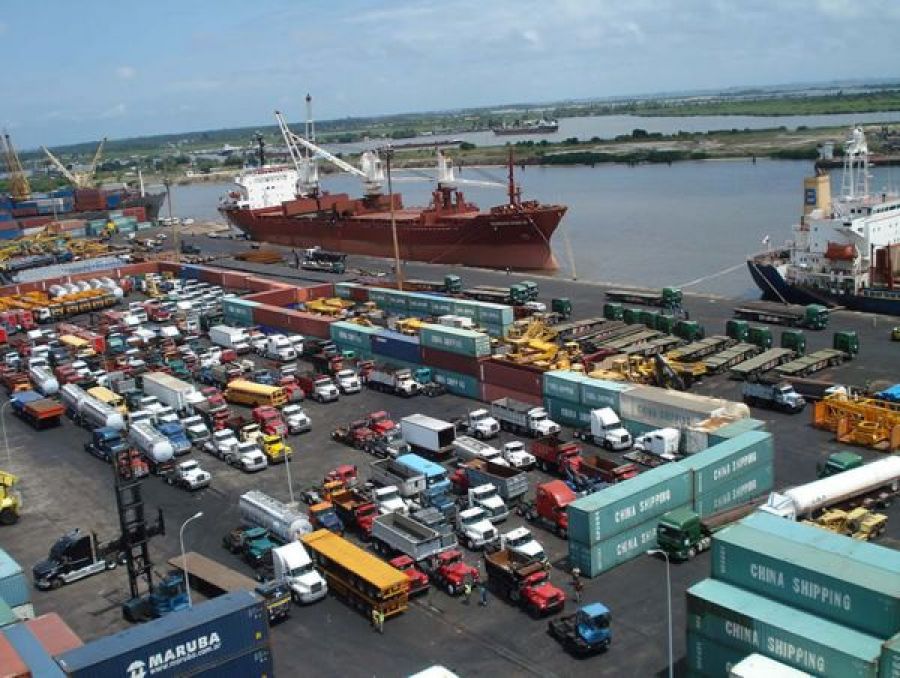 The National Association of Government Approved Freight Forwarders (NAGAFF) has decried the lack of adequate cargo handling equipment and flooding at some bonded terminals in Lagos.
The association said many of the terminals including Sifax 2 and Unity bonded terminals were usually flooded and "marshy".
"It may interest you to know that our containers are being dropped on flooded grounds for examination and you must put on a rain boot to be able to access the terminal. This has led to some of the examined container contents being damaged most especially those in cartons and thereby creating problems between our members and our clients.
"At Unity bonded terminal, there is no forklift to bring out palletised goods for examination, and this has kept us down for weeks while the demurrage continues to rise. Same scenario goes to Sifax 2 bonded terminal, Okota where you get a flooded, marshy and smelly ground floor," the head of NAGAFF's compliance team, Ibrahim Tanko, said in a statement he sent to SHIPS & PORTS on Wednesday.
"We have got a lot of issues within the last one year and three months and we don't know where to take our cry to. We want to start from the bonded terminals, shipping companies, and then government agencies," he said.