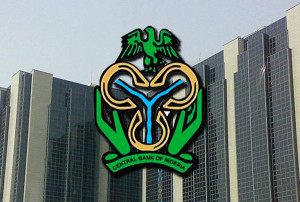 Nigeria's central bank has suspended several lenders from its weekly spot and forward interventions because they had made it difficult for small firms to access foreign exchange, it said.
Last month the central bank cut the amount of paperwork small firms require to buy dollars, to improve the ease of doing business and help narrow the gap between official and black market exchange rates.
It said it will offer them up to $20,000 per quarter.
The lenders were meant to sell dollars bought from the central bank to small firms to enable them import eligible finished and semi-finished goods but they declined, spokesman Isaac Okorafor said in a statement.
Okorafor said the regulator took action based on field reports which showed that only eight lenders sold foreign exchange to small firms since the start of the window in April. Nigeria has 22 commercial lenders.
Nigeria runs a system of multiple exchange rates and has created different exchange rates for various customer categories. Okorafor said the bank has used the convoluted system to eliminate "frivolous demand" for foreign currency.
"The action will be lifted immediately any of the affected banks show evidence of significant utilization of the fund allocated to them under the SME window," he said.
The naira was quoted weaker on Wednesday at an investor trading window, at 382.33 per dollar, data from market regulator FMDQ OTC Securities Exchange showed. The official market rate was 305.80 and the black market rate 391.
Okorafor said the bank sold a total of $196.2 million into the currency markets on Tuesday, including $52 million to small firms and $44.2 million to individuals with certain foreign expenses such as school fees and medical bills.