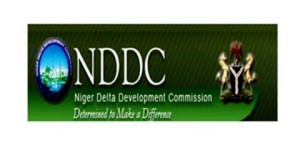 The Niger Delta Development Commission (NDDC) has denied allegation that it diverted N120 billion to sponsor a major political party in recent elections in Edo and Rivers.
A statement issued by NDDC's Head of Corporate Affairs, Chijioke Amu-Nnadi, on Thursday in Port Harcourt, said the allegation was made by the Niger Delta Revolutionary Crusaders (NDRC).
Amu-Nnadi said the accusation was baseless as the new NDDC board and management had yet to award contracts and undertake any financial transactions of such magnitude.
"The attention of NDDC has been drawn to a report carried in a national newspaper of Jan. 10, in which some unsubstantiated and unverifiable claims were made concerning the commission.
"The newspaper report had the headline: Another Niger Delta Militant Group Announces Resumption of Hostilities.
"We wish to state categorically and without reservation that there is no iota of truth in the allegation by the NDRC.
"The group claimed that N80 billion which was supposed to be used in developing the Niger Delta was used to prosecute the election of a former South-South governor.
"NDRC also alleged that N40 billion was also withdrawn from the NDDC coffers to prosecute the last re-run elections in Rivers.
"This allegation is malicious, mischievous; manipulation of propagandists and peddles of rumours and lies," he said.
Amu-Nnadi said the claim that the new board had not awarded contracts was fact that could be verified by NDRC.
He said the commission fully recognised rights of individuals and groups in its bid to advance regional development and ensure atmosphere of peace and security.
The NDDC spokesman urged NDRC and other groups in the region to eschew violence as a means of drawing attention of government and its agencies.
"Instead of violence, groups should pursue peace for the overall development of the Niger Delta region," Amu-Nnadi pleaded.