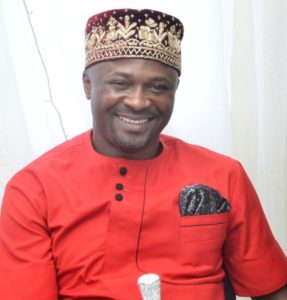 UgoNwokolo is the Managing Director/CEO of Oarsmann Maritime Services, a registered manning and crewing agency that supplies seafarers to vessels and shipping lines. In this interview with SAMSON ECHENIM, he exposes irregularities by foreign vessels trading in Nigeria's cabotage waters and harps on the need for regulators to deepen enforcement in order to compel foreign vessels trading in the nation's cabotage area engage local seafarers
How rampant are cases of vessels coming into Nigeria's cabotage area without local seafarers?
I have seen this happen a lot of times. On one occasion, the captain confirmed to me that he had just one local seafarer onboard and that was an officer, but others are ratings and other cadres of officers working in engine room and deck and they were all foreigners. And the captain told me that no enforcement officer had told him anything regarding the country's cabotage requirements. When I confronted him, he showed willingness to disembark his foreign crew and change them with local personnel. He actually explained that he didn't know it was an issue working with foreign crew and that he had no problems changing them.
But he was supposed to know that countries have cabotage regulations since he is a ship captain that had been to other countries
Yes, but if the regulators, especially the Nigerian Maritime Administration and Safety Agency (NIMASA) can go for inspection as a port state regulator, they will comply with our cabotage regulations. The agency is supposed to have inspectors that go to vessels to check what is happening—if the vessels are registered for cabotage business in Nigeria. It is not just enough to stay in the office and approve documents, but rather, they should be able to a step out to say let us see the vessel because some of these ship captains can be funny. I met another shipowner and this one is very interesting. I was in the man's office and he was telling one of his managers to "do it the usual way we do it." He is a foreigner that has been in Nigeria for long. He was actually instructing his manager to put one uncommon designation, and they put that bogus technical title that could attract waiver, so that when it is being presented at NIMASA, the agency will say we don't have such personnel and then they will now have to retain their own foreign personnel. They usually put some job roles that sound quite technical so that when they present it to the regulator, most times the agency will just allow the vessel's officer to remain onboard. All this happen because NIMASA has not gone to say, you in this new position, what is your job?What are you specifically doing?Let us have the crew list; let us see the crew and let us see your certificates of competence that you are using to work; let us know if we also have people that have this competence. The agency only relies on the papers they see. Sometimes these papers are doctored and manipulated.
Are you trying to say that there are terms that are used by ships that NIMASA officials may not understand?
Exactly. I am telling you the reality. In fact, that was my first time of coming across that particular scenario. I am not telling you what someone else told me. It happened in my presence. I was in the man's office where we were discussing and he was dishing out the directive and they were laughing.And I said to him, how come, you come all the way from your country to be cheating us here? and he said, man forget about it, and that was it.
But have you found a way of relating some of these developments to the regulator?
Yes, we have been doing that as manning agents and even in my capacity as an individual, I do call them. They do respond sometimes and have been helpful with the ones they know. The director of Caboatge and Maritime Labour has been trying her best and the zonal coordinator here (Port Harcourt) is trying too, but you know, when you keep reporting, it is like there is something you are interested in. What we are saying is that they need to step up their games and do what they are employed to do.
Generally speaking, how ready are foreign ships operating in cabotage trade to employ Nigerians?
From what I can see, it is a matter of enforcement. If they see the hammer coming down on them, they will comply. Most of them know and are ready, but they are only waiting to be pushed to comply. For instance, how did I get to know about the example I cited earlier? How I got to know was that as they were coming, the ship captain already contacted us to provide some seafarers. But we will have to first send them the resume of the seafarers and they will approve them to go on board. But when they arrived, they saw that there was nothing on ground to compel them to change crew. So they would say why do we need to change? They called us because they had the understanding that when they arrive, there would be cabotage enforcement officers on ground, but when they came, there were none.So, why would they need to begin to observe cabotage regulations when they have no one to bother them or to push them to do so? So, they dropped our seafarers and continued the way they came.
This means that there is a huge gap in cabotage enforcement
Yes, there is. But I am very happy with the DG we have now. I am overwhelmed with the level of knowledge he had in so short time. It is said that on a good weekend, you can predict for Wednesday. I can see that he has so much to offer as far as maritime development is concerned. The way he has been following up these things systematically says so much about his readiness and willingness to do the job.
How much has current recession affected the business of ship crewing and manning agency?
Well, no doubt that the recession has affected us. Also the militancy joined to reduce personnel that were onboard because ships started leaving and the drop in oil price, vessels started leaving and some rigs started shutting down and oil companies started cutting cost and reducing the freight rates of vessels and this is affecting us seriously. So that is why we are appealing to the few ones that are there to make jobs readily available to our people many of whom are now on the streets. This will go a long way.
From figures obtainable at your association's pool, how many seafarers are the manning agents engaging annually?
Well, it has to be done by meticulous calculations, so that we don't assume like we usually do in Nigeria. I don't have the statistics to give the exact figure. I think this is something that we can do. That is why we are talking about using the most the manning agents. NIMASA can get this fact, because every month, we send to them updates, all manning agents registered sends updates to NIMASA. So you can imagine how many seafarers have been employed. But, you know shipping companies are not obligated to send you their data. They can shield some things. That is why we are advocating that the manning agents should be allowed to play that role for checks and balances.
How many seafarers has your company engaged for shipping lines in 2016 and how long do the jobs stay in their hands?
We have over 600 seafarers. Yes, this year we have employed over 600 and they are still in our employ. Most of them are still in our employment and if they are good, they stay on.
Some stakeholders claim that the maritime sector can provide five million jobs. Indeed, the sector has clear potential to create hundreds of thousands of jobs, but is five million not a too bogus figure?
It is very true. It is possible for the maritime sector to generate five million jobs. As I speak to you, within my pay roll, I have close to 400 in this month and I am just one in a hundred. Talk about the shipping companies themselves; talk about other players in the sector. There are some vessels mid-sea that have the capacity to employ 500 people working at once in one vessel; 500 people working on just one platform- big ship—but, nobody among them is a Nigerian. They are all Ghanaians or Filipinos; they fly them in and fly them out, while Nigerians in that area are not up to 20 per cent. If you check all of that you will see that we can even go beyond that.
Talking about trying to get to know what is happening mid-sea, is NIMASA not doing anything about that?
It is up to them to do what they choose to do but we have complained to them many times. We can only judge their impact of enforcement when we see what is happening. Now, they may have some policies they are putting in place, we don't know until we see some results, then we can say this is what they have done.
There was a report of female seafarers being largely used as sex companions for top officers in the ship. Have you ever received complaints from your female seafarers relating to this?
No, not at all. We have never received such complaints. We have female seafarers in my employment, but we have never had issues like that. We have never had any such reports. They are treated as seafarers.
How can we make our seafarers more globally competitive and appealing?
What I can say is that our seafarers are already up to global standards. But we can continue to improve on their certifications. Our seafarers always try their best and they do well.
Copyright Ships & Ports Ltd. Permission to use quotations from this article is granted subject to appropriate credit given to www.shipsandports.com.ng as the source.