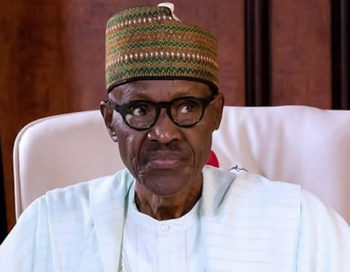 President MuhammaduBuharioften presents himself as a leader of leaders in international fora. When he mounts international soapbox you see a leader that thinks logically, analyses critically, communicates articulately, and sells an Afrocentric cosmo-vision. His speech at the General Debate of the 72nd Session of United Nations General Assembly, in New York, on Tuesday, 19 September 2017 lends credence to this claim. It roused global ovation.  Many dubbed him the spokesperson of Africa.
Also, his speech at 30thOrdinary Session of the Assembly of Heads of State and Government in Addis Ababa, Ethiopia, on Monday, 29 January 2018 further buttresses the above-stated claim. While speaking to African Heads of State and Government during the events, he made a strong case for the accelerated creation of a single and unified market in Africa.
As reported in the media, President MuhammaduBuhari noted: "It is Nigeria's position that as African leaders and principal architects of our union, we must now speed up action to conclude the negotiations and establish the CFTA." Furthermore, the President underscored the economic benefits of the CFTA; "The primary objective is economic namely, for trade in goods and services on the continent. A single, unified market would lead to a comprehensive and mutually beneficial trade agreement amongst African Union Member States. If we integrate Africa's market for trade in goods and services, we will not only double intra-African trade, but also negotiate with other regions or continents on trade matters."
FTAs are pacts between two or more nation states to reduce or remove trade barriers and promote efficient economic integration. The key elements of trade liberalization within the ambits of most FTAs are trade in goods and services as well as investments. Sometimes, they cover intellectual property protection.  FTAs also open new export markets, and facilitates speedy movement of investment and people.
The prospects are bright for Africa. For, she has positioned herself as the next emerging market. Today, Africa is one of the fastest-expanding economic regions in the world. As governments keep improving policies and boosting private investment in sustainably profitable enterprises, Africa will develop more and more, which implies that theeconomic growth trend will not abate soon. With a population of 1.216 billion people, Africa is a huge market.
Evidently, big market is good for every economy. Big markets are growth drivers. They push down unemployment rate; enhance the living standard of many people. It is difficult to envision prosperity for all without viable markets. In other words, big markets have the capacity to foster inclusive economic growth.
The fundamental logic of globalization is that big market and small government are the driving force of sustainable development. Big governments are outmoded. They have proven again and again to be profligate, and insensately and tardily tackle socioeconomic issues. Big government dissipates capital, and could unwittingly narrow the space for private sector participation. Nigeria is a good case in point.
On the other hand, big markets enable nations, companies, and individuals to push the frontiers of wealth. In the history of economic growth whenever nations attain new heights of economic wealth, blue-chip companies follow, and then, individuals. For example, there was a time no nation could boast of a billion dollars. Today, the riches of some advance nations are in trillions. In 2007, oil and gas producer PetroChina, fleetingly topped $1 trillion on the Shanghai Stock Exchange.  With a market value of $904 billion Apple is racing to hit a trillion dollar. Perhaps, within the next decades individuals will start attaining the benchmark.  The point to make is CFTA has the innate capacity to lift Africa, indigenous African companies, and Africans to unimaginable realms of wealth creation.
This optimism is conditional. It is premised on the assumption that the proposed CFTA will help many African nations to defy what a former Director-General of the United Nations Industrial Development Organization, the present UN ecretary-General's Special Representative for Sustainable Energy for All, and Chief Executive Officer of the Sustainable Energy for All Initiative, Kandeh K. Yumkella calls "the Garden of Eden Syndrome."  Simply put, the Garden of Eden Syndrome is about not adding value to what abounds in our environment before selling it or consuming it.  It is equates to the resource curse.
This syndrome is at the heart of Nigeria's multifaceted growth-retarding problems.  For example, with optimum crude oil production capacity of 2.5 million barrels per day, Nigeria is the largest producer of oil in Africa, and the sixth largest oil producing nation in the world. Yet, according to the Society of Petroleum Engineers (SPE), Nigeria spends approximately $10 million (about N3.6 billion) daily on importation of petroleum products. Data from the National Bureau of Statistics (NBS), Foreign Trade Statistics for Third Quarter 2017, show that N1.541 trillion was spent on the importation of premium motor spirit.
Another example of the outworking of the Garden of Eden Syndrome in Nigeria will be in order. It is estimated that the annual Cocoa production rate of Nigeria is approximately 192,000 metric tonnes (MT0) (2016). At present, this makes Nigeria the world's fourth largest producer of Cocoa. We are behind Ivory Coast, Indonesia and Ghana in terms of production. However, in terms of export Nigeria is the third largest in the world after Ivory Coast and Ghana. Sadly, there are no functional chocolate production factories in Nigeria. The efforts of the Ondo State government in this regard are still fruitless. Though, there are no readily available recent data that show Nigeria's chocolate importation. However, between 2008 and 2013, Nigeria's importation of chocolate bars increased by 98%. This indicates that there is huge market for the product. Yet, we cannot manufacture it. We have an insatiable appetite of consuming what we do not manufacture.
A more integrated Africa does not automatically translate to a more united and prosperous Nigeria. One of the cardinal and laudable goals of CFTA is to "enhance competitiveness at the industry and enterprise level through exploiting opportunities for scale production, continental market access and better reallocation of resources." With the current industrial development of Nigeria this does not mean much to us. It will benefit countries like Ghana more. It is a known fact that many manufacturing companies have left Nigeria for Ghana, simply because the prevailing hostile business environment. For Nigeria to significantly benefit from this initiative, it is imperative that we improve the ease of during business here. Furthermore, we must make efforts to end the nightmare of erratic power supply.
For CFTA to deliver the envisaged benefits to Nigeria when it eventually commences, it is imperative for Nigeria to speedily overhaul its dilapidated transport infrastructure. The appalling state of our roads suggests we are not ready as a nation to thrive economically. Bad roads retard import and export enterprises. The Maritime Workers Union of Nigeria (MWUN) has made this statement time and again. In fact, on Sunday last week, MWUN,issued "a seven-day ultimatum to the Federal Government to remove all trucks abandoned on the Oshodi-Apapa Expressway and make access roads to the country's seaports motorable."
CFTA will not greatly enhance the economic fortune of Nigeria if we fail to diversify our national revenue streams. Our over dependence on oil and gas has stifled the spirit of innovation, which is an essential driver of growth in the era of global markets. Government should urgently articulate policies that provide incentives for innovation. By so doing, economic hemorrhage will not be the lot of Nigeria due to the activities of CFTA partners.