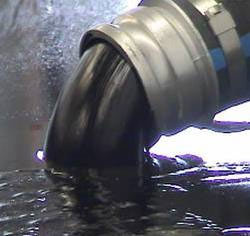 Demand for Nigerian crude has picked up as the country's crude cargoes for March loading is selling at a faster pace than during the same period last month, traders with knowledge of the market have said.
Nearly half of 59 Nigerian cargoes for March have been sold, two traders told Bloomberg, as demand from Asian refineries have remained healthy.
Most of the cargoes could be heading to India as Nigeria is the country's 4th largest source of crude oil and 2nd biggest source of Liquefied Natural Gas (LNG), according an Indian government statement.
Oil Minister Dharmendra Pradhan said in a written reply to parliament questions on Monday, that India imported 12.8 million tons of crude from Nigeria from April through December last year.
In the year 2014-15, the country imported about 18.2 million metric tonnes (MT) of crude (about 10% of its total crude import) and 5 million metric standard cubic meter per day (MMSCMD) of LNG from Nigeria.
India is already set to import more crude from Nigeria as the country late last year negotiated a $15 billion investment to make an upfront payment to Nigeria for crude purchases.
Notwithstanding, experts still foresee Nigeria oil export struggles, especially to Asia, likely to persist in 2017.
Copyright Ships & Ports Ltd. Permission to use quotations from this article is granted subject to appropriate credit given to www.shipsandports.com.ng as the source.