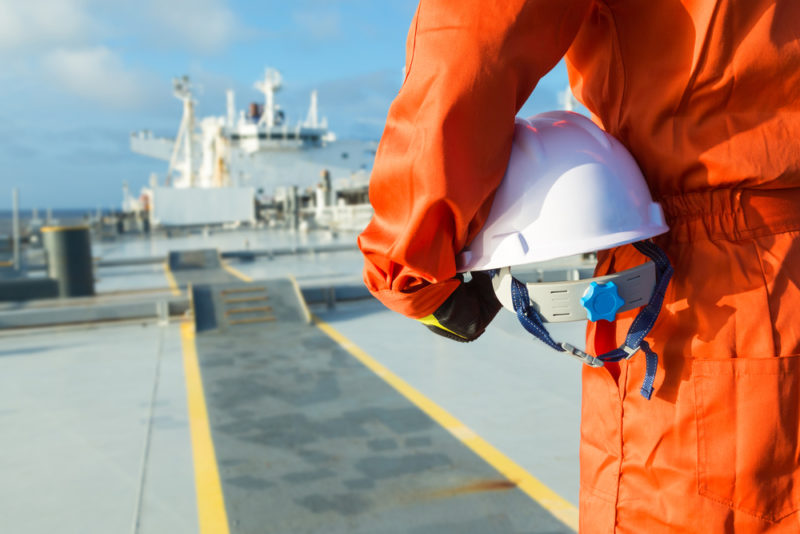 Nigerian seafarers are among the poorest paid in the world, according to a group that represents their interests. 
The International Labour Organisation (ILO) minimum wage for Able Seamen is $1,078 (N388,000), while a master is expected to take $6,633 (N2.39 million) monthly. This is the benchmark with which countries that ratified the Maritime Labour Convention (MLC) 2006 are expected to use in guaranteeing the welfare of their seafarers. 
Despite the fact that the Federal Government had since June 2013 submitted the instrument of ratification of the MLC 2006, no Nigerian seafarer earns anything near the set benchmark by ILO.
Efforts by the seafarers union to also get indigenous ship owners sign the National Joint Industrial Council (NJIC) Collective Bargaining Agreement (CBA) on the condition of service for seafarers, including the minimum wages payable to all categories of seafarers with the Nigerian Maritime Administration and Safety Agency (NIMASA) has failed to yield positive results.
According to the seafarers union, the NJIC agreement expired since 2011, and its review commenced in 2016, but till date, the document for the review had not been signed.
Speaking with SHIPS & PORTS DAILY, President, Nigerian Merchant Navy Officers and Water Transport Senior Staff Association, Matthew Alalade, said Nigerian seafarers are one of the poorest paid among theirs peers in the world. 
Alalade who bemoaned the refusal of ship owners to sign the NJIC agreement which seeks to harmonize the wages between local and foreign seafarers in the country, said currently, the average monthly take home pay for a Nigerian seafarer is N250,000 ($694). 
He alleged that local ship owners cut corners when it comes to paying Nigerian seafarers but engage foreigners to work aboard their vessels with better salaries and good working conditions.
"The condition of service for Nigerian seafarers is very poor compared with what their foreign counterparts earn as remuneration from shipping companies. Since 2015 November, ship owners have not ratified the NJIC agreement. What we agreed last with the ship owners was to pay between N400,000 to N1.5 million but they refused to append it. Globally, depending on the kind of ship, they pay nothing less than $4,000 to $8,000.
"The government should persuade the ship owners to sign what we agreed on for almost six months with them. Even in Nigerian waters, they pay the foreigners more than what they pay Nigerians. Nigerian seafarers' wages is far below one third of what is earned by seafarers globally and NIMASA as the regulatory agency is doing nothing about it," he said.
Alalade said due to the poor wages, local seafarers have resorted to stealing and illegal trading onboard ships, a development which he said often times landed most of them in prisons.
"Most of the seafarers especially those working on coastal ships believe that even with their small pay, they can oil anytime they get onboard. So they don't bother about their salary and that that is what is landing them into Ikoyi prison now. 
"It has now dawned on them that stealing is not practicable somehow like before. So, now they are now falling back on union to negotiate higher salary but the ship owners also do not also want to increase because they started with low salary, and now, there is no business again," he said.
Chairman, National Seafarers Welfare Board of Nigeria, Otunba Kunle Folarin, who attributed the seafarers' poor wages to non-engagement of indigenous ship owners in the cabotage trade, urged seafarers to aim for competence and increase their skills for higher pay.
He said, "In order to avoid situations where they are not well paid, leaving it to the ship owners to give them lower wages, we should increase the number of ship ownership in the sector; that is take full advantage of the cabotage, inland water ways and the supply part of the oil and gas industry. But where the demand is low and quite a lot of the seafarers have not completed their training due to lack of sea time opportunity, what will happen? The more skill you have, the better your wages."