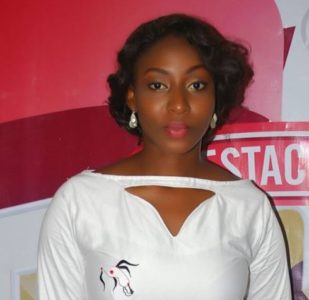 No, they are not. Many Nigerians, including youths, have excelled in different careers. Many others desire to work. When you see Nigerians excel all over the world and within Nigeria itself, you will conclude without doubt that Nigerian youths are not lazy. We have, exuberant, dynamic and focused youths in this country but their energies are not well directed. In fact, their resources have not been fully utilised and that is why we are where we are today. Nigerian youths are incredibly creative, driven to succeed and very talented. What we lack and which we have been shying away from is good leadership. It is so deficient that it defines every other thing, the reason why we are in this mess. Nigeria will not get any better unless we change the leadership of this country; until we have leaders who appreciate the value of the youths.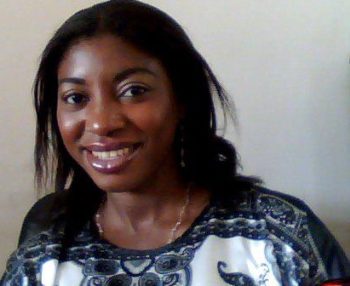 I am a youth but not lazy. If you have not been lazy as a youth,you need not enter the ring to fight on behalf of the lazy youths. The president had hoped to inspire and to provoke the youths to holy anger, to do something worthwhile and meaningful with their lives. There are youths in Nigeria who would rather remain Yahoo plus, political thugs,thieves and so on, than get an education or take up decent jobs for a living. Any youth that has made it in life is because he/she embraced education and got a decent job. I support the President's tongue-lashing of the lazy youths. Who knows? Some might change their ways and be useful to themselves and the society in the near future.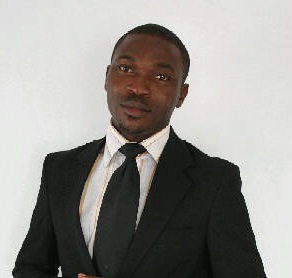 Honestly speaking, some Nigerian youths are not ambitious and strong-willed enough to overcome poverty and change their lives for good. I was not born with a silver spoon stuck in my mouth; I hate people who laze away all day, no matter the excuse you give for being lazy. Yes,the Nigerian economy, education,work, health care and others have been structured in such a way that the poor and their children are disadvantaged with little hope and chances of making it big in life without venturing into crime for survival. There is no room for laziness whether your work makes little on difference on your living condition.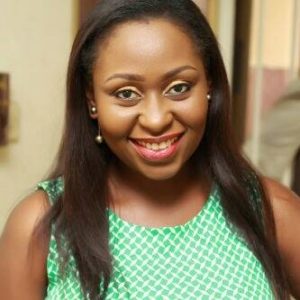 Nigerian youths are not lazy, I know the president said they are but I think what the President meant is that youths should not just sit down and wait for the government to provide everything they need. I think it was a call for youths to be proactive and productive because the youths constitute a large portion of our population.I will strongly urge the Nigerian youths to be persistent in the cause of getting Nigeria back on track and ensuring that they are not manipulated. They need to be more focused and know what they want and at the right time.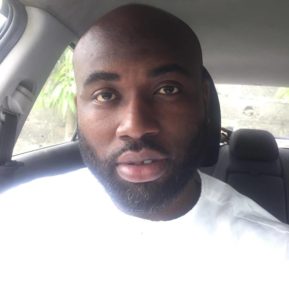 I don't agree. Nigerian youths are one of the most hardworking in the world; it is the government that has failed to provide an enabling environment. The major problem is that the rate of engagement of Nigerian youths is very low in other areas of life except in entertainment. If the government can put in place good platforms not minding the huge cost involved, the youths will be encouraged to show the stuff they are made of.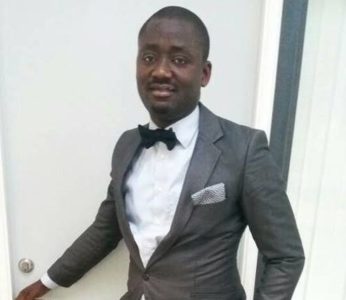 Of course no; there are many hardworking youths. In fact, most of them are hardworking; the only problem is some would rather make millions without doing the commensurate work. They fail to see that hard work is the surest path to wealth; that is the truth. It is not that they don't want to work at all but they want to work for few minutes and earn much money. I know the president said we are lazy and he made the statement at the forum where he should not have uttered it. We should stop washingour dirty linen in public and that is one problem many Nigerians have. They go out there and bad-mouth our country, which is wrong. But I think the President is just too blunt to a fault. People would prefer him to be politically correct even when they know that what he is saying is right. People don't believe that he should be the one making such statements. It is not as if most people don't agree with what he says, but people believe he shouldn't be the one making such statements and he shouldn't be saying such things in the wrong place.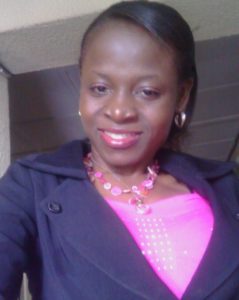 Nigerian youth are known for their tremendous hard work, courage and sheer determination to accomplish anything with or without government support. Yet, Buhari keeps making unpatriotic and derogatory comments about a population regarded worldwide as the future of any nation. No doubt, Nigeria is a country that disappoints both the optimists and pessimists. If one may ask, what have the previous and present governments done with revenue from oil production, to insulate Nigerian youths from laziness and dependence? The government should tell itself the truth because it has woefully failed in the area of youth empowerment.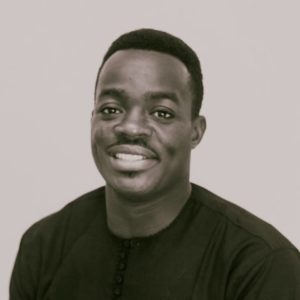 There is no place in the world where youths are more industrious than in Nigeria. Nigerian youths can do so much more for the country if given the platform to go about it. Have you been to the creeks and seen where the fishes are coming from in the Niger Delta, farms in the northern, western and eastern part of Nigeria? That is when you will appreciate the worth of the youth. Nigerian youths can be found in nearly all trades, vocations, occupations and callings; they work hard day and night to actualise their ambition.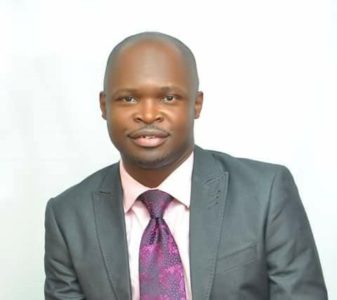 Nigerian youths are not lazy; they just do not have the opportunity to work. They are busy looking for jobs. There is no infrastructure; there is no electricity for them to work with. There are many importantand great contributions made by Nigerian youths to national development. By virtue of my position at my company, I have had direct interactions with youths and I can assure you that many of them are hardworking. All they need is encouragement and the support to see them through.
James Ubong
Sango Ota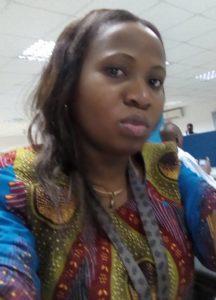 Nigerian youths are visionary and ingenious. If you consider the revolution in information technology and telecommunications, you will agree that Nigerian youths have amazing ideas. The youths only need an enabling environment that can spur such energies to greater productivity. Politicians should encourage Nigerian youths and put them to action.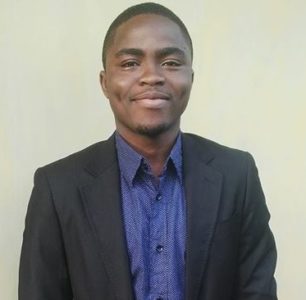 The comment made by PresidentMuhammadu Buhari is nothing but a monumental insult and a slap on the face of Nigerian youths; they are not lazy. Our youths are known globally to be enterprising, hardworking and productive. So many Nigerians youths have achieved remarkable feats and so many more are also trying their best under an atmosphere that is not conducive. We cannot say that all Nigerian youths are very good and industrious but it is wrong to generalise and do so in the presence of the whole world. The statement made by the president is not what is expected of him; rather he should have put the youths of his country in a positive light.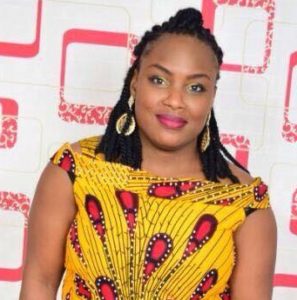 I am a Nigerian youth and I am not lazy. Many of us are graduates and ready to work but the jobs are not forthcoming so we settled for various vocations. For anyone to refer to us as being lazy is mischievous. Successive governments in Nigeria always pay-lip service to youth development. But, in reality, they shy away from investing the necessary fund or energies on the youths through education, health, housing or entrepreneurship. There is nowhere in the world where the youths struggle for survival and hustle earnestly like in Nigeria. Nigerian youths can endure pain; nothing scares them, not even the Saharan desert or the Mediterranean Sea. The youths quest for success and the zeal to go through stress and turmoil are not just for themselves but also, to make a difference in the nation's economy. This is because at the end of day, east or west, home is the best. Nigerian youths should be praised for their selfless courage and determination to survive under the country's harsh economy.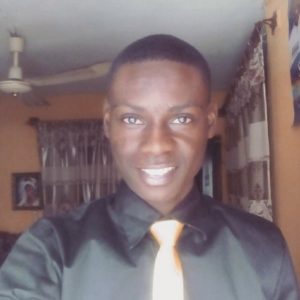 Nigerian youths are not lazy, they fight for what they want and surmount whatever hurdle thrown at them. They go through school to see they are able to achieve something in life irrespective of the situation of the country. The youths are doing well for themselves but the situation of the country does not encourage them. As a result of this, the society cannot bring out the best in them.
Copyright Ships & Ports Ltd. Permission to use quotations from this article is granted subject to appropriate credit given to www.shipsandports.com.ng as the source.