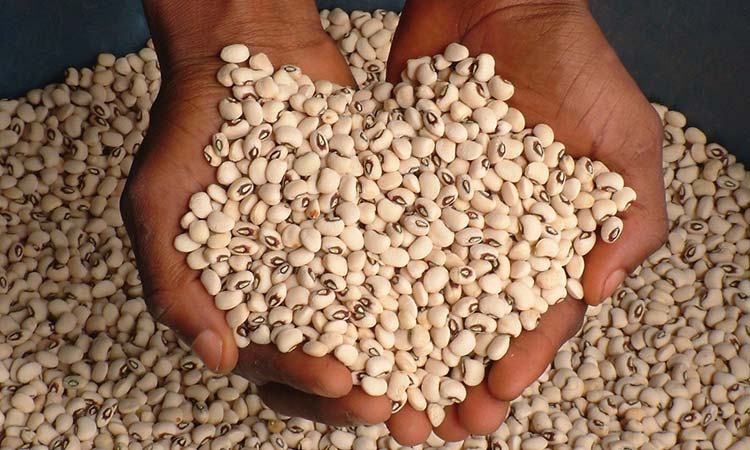 The Federal Government said Nigerians spend as much as N16 billion annually on the importation of beans from Cameroon and Burkina Faso. 
Permanent Secretary of the Federal Ministry of Science and Technology, Bitrus Bako, disclosed this in Abuja on Thursday during a journalists' training organised by Open Forum for Agricultural Biotechnology in Africa in Abuja.
Represented by the Ministry's Director of Special Duties, James Sule, the Permanent Secretary gave the assurance that the quality of genetically modified beans expected to be released in 2020 would be safe, nutritious, harmless and insect free.
He said the National Biosafety Management Agency had recently approved the environmental release of pod bearer resistant beans in the country. 
"Prior to the release, cowpea (beans) production has been achieved only through extensive applications of pesticides aimed, in part, at battling the devastating bean pod borer. 
"Farmers were forced to spend money on eight or more pesticide applications at each planting cycle. Yet, they still lose 80 per cent of their yields to the voracious insects.
"It may interest you to note that Nigeria is the number one producer of cowpea globally yet there is consumption deficit of half a million tonnes, prompting imports from neighbouring countries like Cameroon and Burkina Faso, which is estimated to cost N16 billion annually.
"With BT cowpea, the gap in production will be bridged and Nigeria will save N16 billion on its import," he said. 
Bako expressed confidence that the recent approval of genetically modified cotton would revolutionise the industrial and agricultural sector.
He said the decline in cotton production in the country impacted negatively on the textile industry, leading to the comatose state of Nigeria's cotton mills and other supporting businesses.