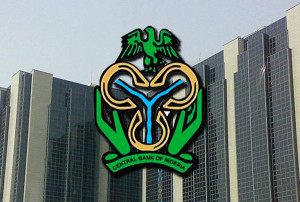 By Omotilewa Quadri 
The Central Bank of Nigeria (CBN) says Nigeria's external reserves is steadily growing and currently stands at USD46 billion.
CBN Spokesman, Isaac Okoroafor, said in a statement on Sunday that the reserves grew by about USD3.2 billion between February and March 2018.
He said that the reserves at the beginning of 2018 stood at USD39.3 billion, then rose to 42.8 dollars in February before hitting the new high of USD46 billion.
Okoroafor attributed the continued accretion to the country's reserves to the Bank's effort at vigorously discouraging unnecessary importation and reducing the nation's import bill, inflow from oil and non-oil exports.
He also attributed the increase to the huge inflows through the investors and exporters window of the foreign exchange market, which he said had attracted over USD33 billion since April 2017, when it was created.
According to him, the Bank's interventions in the foreign exchange window had also helped to moderate the pressure on the foreign exchange reserves by sustaining liquidity in the market and boosting production and trade.
Okoroafor also said that the CBN policy restricting access to foreign exchange from Nigeria's foreign exchange market to importers of some 41 items had made a huge impact on the status of Nigeria's reserves.
Aside that, he said that the policy had also boosted the supply of local substitutes for imported goods, created jobs at home and enhanced the incomes of farmers and local manufacturers.  
Copyright Ships & Ports Ltd. Permission to use quotations from this article is granted subject to appropriate credit given to www.shipsandports.com.ng as the source.