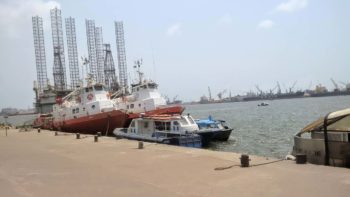 The General Manager Corporate Affairs of the National Inland Waterways Authority (NIWA), Tayo Fadile has said the agency cannot enforce its safety rules on all boat operators in the country.
In a chat with SHIPS & PORTS DAILY, Fadile said most of the challenges on the waterways are due to the belief system and low literacy level among dwellers of villages situated along the inland waterways.
He said, "NIWA has done several enlightenment programs in Kebbi, Niger and most places in the North. But the natives in those areas will tell you they ply the waterways just like their grandfathers did and NIWA cannot determine how they do it.
"Illiteracy is part of this problem too. A literate person or educated person would not need to be told not to travel after 6pm because he already knows the consequence. But when you are dealing with people who are uneducated, it doubles the problem. They don't even understand what you are trying to say."
Fadile also enumerated some of the issues that arise with the boat operators in the course of boat operators enlightenment by NIWA. 
"They are very difficult to control. They keep on driving at night. We asked them not to travel after 6pm; they still do. What do you want NIWA to do?
"NIWA says you should not take more than the capacity of your boat because you might sink. But they breach them, what can we do? Most of these boats capsizing, happen after 6pm. NIWA regulation says, don't sail your boat after 6pm. So, those are the issues we are facing," the NIWA spokesman lamented. 
Fadile noted that although NIWA had an enforcement team, it is unable to enforce its rules in riverside villages. 
He said there were over 300 of such villages in the country.
He said, "It is practically impossible to post NIWA staff to all those villages for monitoring. You cannot take all your staff and put them in one state because you want to enforce the rules.
"Enforcement has to come through with them also understanding that it is in their own interest. It is not in the interest of NIWA because NIWA has nothing to lose. But we have our area offices, once we are alerted of any accident on the waterways, we always try to go there immediately."