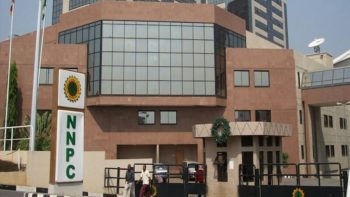 The Nigeria National Petroleum Corporation (NNPC)  said on Wednesday its November export sales of crude oil and gas were $239.1 million, down 25.7 percent from the previous month.
Oil accounted for 48 percent and gas for 52 percent of the exports, said the NNPC in a statement.
From November 2016 to November 2017, $3.73 billion of crude and gas was exported, the Corporation said. Of that, $2.6 billion went to pay debts for joint ventures with international oil firms and $850 million was paid to the Federal Government.
Agency Report