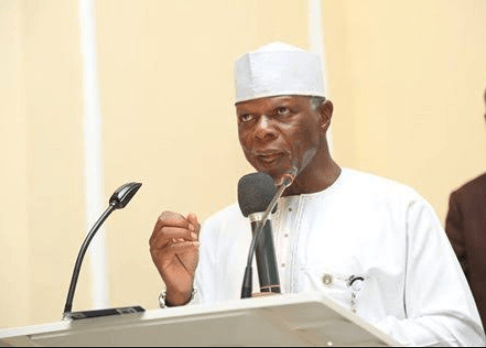 The Comptroller-General of Customs, Hameed Ali, last week told Customs officers that he would no longer play "Mr. Nice" with them and warned that any of them found living beyond their means will be made to face the wrath of the law. 
"In the last three to four years that I have been with you, we have tried to reorientate everybody and accommodated ourselves by constant engagement. But now, I want to tell you that the era of Mr. Nice is over. Henceforth, I want to be getting the names of officers who are revenue risk. Officers interested in building a career and earning a living to take care of their family can be assured that the Service is the best place for them to be, but those interested in earning income outside their salary should leave the Service. If I catch anyone involved in corruption, then you are finished, otherwise you all have nothing to fear," Ali told the officers when he addressed them last week at the Murtala Muhammed International Airport (MMIA) Command, Lagos, shortly after commissioning the Customs Processing Centre (CPC) at the airport.
On the seizure of USD8.065 million by Customs officers at the airport, Ali said the money was seized because it was not declared in accordance with the law as such movement contravenes the nation's Money Laundering Act. 
Ali said the seizure was made in 20 sealed wraps contained in six bags. He said preliminary investigation has commenced while two suspects have been arrested in connection with the seizure. 
In a separate development, the police in Katsina State has arrested six persons for duping residents by pretending to be Customs officers.
Spokesperson for the police in the state, Gambo Isah, said the Special Anti-Robbery Squad (SARS) apprehended the syndicate.
According to Isah, luck ran out on the group after a dismissed soldier, Lawal Abubakar, and five of his colleagues, reportedly defrauded one Mark Udoh at Funtua Local Government Area in Katsina after presenting themselves to him as officers of the Nigeria Customs Service and offered to sell 600 bags of auctioned rice to him for N7.2 million.
Udoh was said to have paid N4.5 million to the fraudsters.
The police spokesman said the suspects confessed to committing the offence.