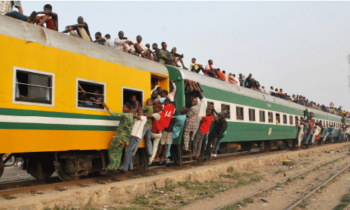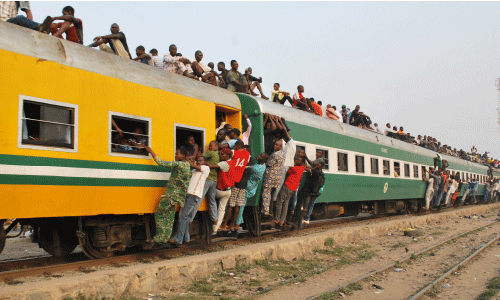 The Nigerian Railway Corporation (NRC) has said it is drawing up measures to put a stop to people from sitting on top of moving trains or hanging to coaches in Lagos State.
The Railway District Manager (RDM) in Lagos, Jerry Oche, told newsmen on Monday that the corporation was working out a permanent solution to the issue.
Oche said despite fines, police arrests and arraignment of culprits, the trend has continued unabated on train routes in the state.
"We are working on the permanent solution to make it impossible for anybody to ride on the top of the roof," He said.
The Lagos District Manager appealed to Nigerians to comply with global railway standard.
He said that the rules are clear and do not permit standing, sitting on the roof or hanging to the door of a train.
"If you board a train and before it takes off you discover there is no seat, or it is not convenient for you, you can return your ticket and get a refund; it is easy,'' Oche said.
He said that the excuses often given by those who ride on the roof top of trains that there are inadequate coaches is not tenable.