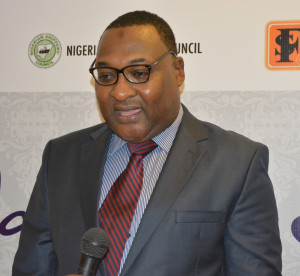 The Nigerian Shippers Council (NSC) has said it is collaborating with relevant government agencies to ensure compliance to trade laws, guidelines and clearance procedures in line with international best practices.
The Executive Secretary of NSC, Hassan Bello, stated this at a seminar on "Compliance to trade laws by shippers, clearing agents at seaports and borders posts" in Onitsha on Wednesday.
He disclosed that there was an ongoing crusade to sanitise the shipping industry from corrupt practices occasioned by unpatriotic, unprofessionalism and unwholesome attitudes of some shippers, freight forwarders and other service providers.
According to Bello, NSC will partner with some government agencies to ensure that policies are streamlined to encourage fair trade practices, revenue generation and blockade of revenue leakages.
Bello, represented by Chief Cajetan Agu, the Deputy Director, Compliance, Monitoring and Enforcement Division of the Council reiterated the need to safeguard the country against the importation of illicit goods.
He said, "The resultant effects of non-compliance would invariably translate to delays in clearance of cargo, extra cost of cargo clearance, total loss of cargo, loss of credibility by shippers and freight forwarders.
"It will further translate to diversion of cargo to competing neighbouring ports and massive loss of revenue and adversely affect per capita income of the country."
The National President of National Association of Government Approved Freight Forwarders (NAGAFF), Increase Uche, praised the Federal Government's inauguration of the Kaduna Cargo Dry Port.
Uche however, appealed to the government to fast-track those of Onitsha, Aba and Jos ports.
The South-East Zonal Coordinator of  NSC, Ify Okolue, explained that the seminar was organised for stakeholders based on the realities and dangers inherent in non-compliance to rules and regulations in international trade.
Okolue assured stakeholders in the shipping sector, particularly those in the South-East that the Council was committed to the success of businesses through the provision of qualitative service delivery at all times.