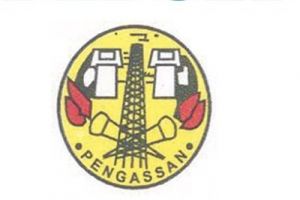 The Petroleum and Natural Gas Senior Staff Association of Nigeria (PENGASSAN), on Thursday threatened to stage a nationwide strike from Dec. 15 over a "mass sacking of workers".
The union said in a statement that it disputed the treatment of its workers by domestic oil and gas companies and marginal field operators. There had been "an apparent failure of relevant authorities of government to call to order these recalcitrant organisations," it said.
If the government fails to force the management of those companies to recall union members who had been laid off, PENGASSAN workers would go on strike, the union said.
PENGASSAN did not say how many workers were laid off and union officials did not respond to calls and messages.
The oil ministry and labour ministry, often involved in resolving oil union disputes, did not immediately respond to requests for comment.
Nigeria's state oil company this week tried to reassure motorists there was no shortage of petrol after panic buying led to long queues at filling stations as the busy Christmas holiday period approaches.
Agency Report