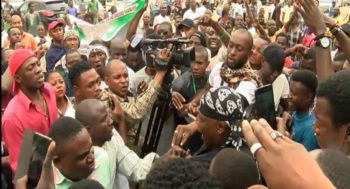 The Concerned Nigerians group protesting for the resumption or resignation of President Muhammadu Buhari have been attacked.
The protesters who gathered in their numbers were attacked by some traders who are opposed to the action of the group, making the situation rowdy and forcing policemen to disperse the crowd.
Coordinator of the group, Deji Adeyanju, in a statement on Tuesday said, "Members of our movement – #ResumeOrResign – were attacked by known supporters of President Muhammadu Buhari while on a visit to Wuse Market.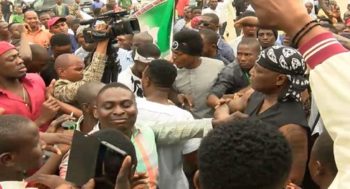 "The attack was spearheaded by a member of the pro-Buhari support group that meets at the Unity Fountain. This attack was completely unprovoked.
"This is the third in a series of attack carried out against us using a combination of policemen and paid hoodlums.
"It is saddening that the administration of President Muhammadu Buhari would rather commit scarce national resources to such underhand tactics than give full disclosure regarding the health of the President.
"We reiterate commitment to remaining resolute in demanding full disclosure regarding the state of health of the President.
"It is the right of the Nigerian people to know the true state of health of the man they voted into power and for whose healthcare they are paying.
"Our right to freedom of speech and peaceful assembly are constitutional rights that we will not allow to be abrogated".
The protest has entered the eight day.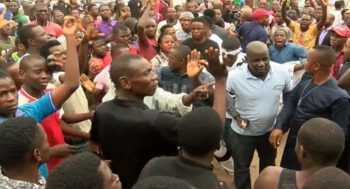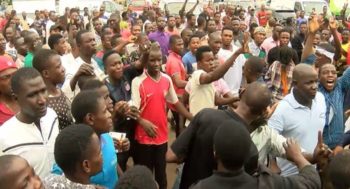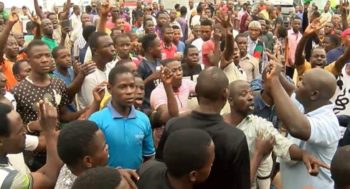 Copyright Ships & Ports Ltd. Permission to use quotations from this article is granted subject to appropriate credit given to www.shipsandports.com.ng as the source.