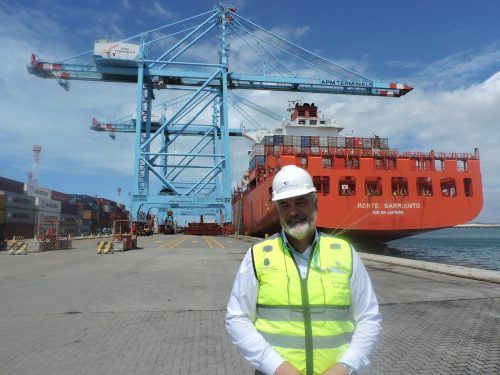 The Port of Rotterdam said it has appointed Corné Hulst as the new Chief Operating Officer (COO) for the Port of Pecém, Brazil. 
The new COO of the joint venture has more than 20 years working in ports internationally, including in Sohar. 
Last October, the Port of Rotterdam Authority CEO, Allard Castelein and the Governor of the Brazilian state of Ceará, Camilo Santana, signed an investment agreement for its participation in the development of the port of Pecém.
The Port of Rotterdam Authority has committed to invest $85.5 million in Pecém's port-industrial complex, a 30% share in this enterprise.
"It is my task to use the Port Authority's knowledge and experience here in Pecém, including the traditional Rotterdam's mentality," said Hulst.  "This mainly concerns operational knowledge about handling different freight, the logistics of this and managing the client's expectations. The Port of Rotterdam's mentality is important in the process: not talking but doing and taking responsibilities and decisions. The Brazilians are not always used to this, but they do like it if someone creates progress. 
"The aim is to expand the port, and we need Rotterdam's knowledge and experience for this. Banks will invest if they know that business will be managed well. Some of the future plans for the coming two to three years include realising a large tank terminal for storage and transhipment of fuels, and a train connection to the port. The steel factory is also expanding production from 3m to 6m tonnes of steel. And there is a plan to supply LNG to a new power plant."
With an average growth of 22% in the past decade, Pecém is developing at a rapid pace.  Pecém's port-industrial complex is home to numerous logistics and industrial facilities, including a container terminal, power plants, a steel mill and wind turbine manufacturers. A large share of the required infrastructure for the port-industrial complex (breakwaters, berths, land, etc) has already been developed.
The state of Ceará has recently invested in a variety of international partnerships aimed at further developing the region as a hub of international connections for Northeast Brazil.