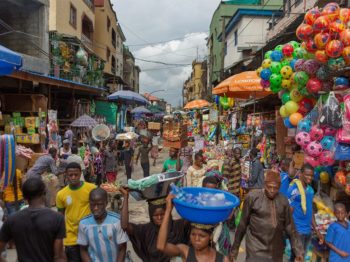 There is likelihood that the economic recession in the country ended in the second quarter of the year following some improvements in some sectors of the economy, the Statistician-General and the Bankers Committee noted yesterday.
Chief executive officer of the National Bureau of Statistics, Yemi Kale, told Bloomberg, "Intuitively, we might be getting out of recession in the second quarter, but I can't say until all the numbers are in."
Kale, said in an interview in his office in Abuja that, "If it doesn't happen in the second quarter, it will be a much more reduced negative, and it will definitely happen in the third quarter unless we have a new round of shocks in the later weeks."
Also at the end of the meeting yesterday, the Bankers Committee of the Central Bank of Nigeria and other financial institutions said the economy may have emerged out of recession as far back as the second quarter of 2017.
Speaking after the meeting, the Director, Banking Supervision of the CBN, Ahmed Abdullahi, said "the bankers committee noted the turnaround in the economy regarding the progress that has been made in getting the economy out of recession. We have strong belief that the second quarter of the year may have seen the economy emerging out of recession."
He said there are reasons to believe that as the non-oil sectors witnessed growth although the numbers are not yet out from the National Bureau of Statistics but the fact that major non-oil sectors have witnessed positive growth and the growth is driven largely by the oil sector, then there is this belief that a number of analysts believe that the economy could have been out of recession by the second quarter of 2017."
Abdullahi said: "This is a welcome development because it is going to have a rob-on effect on the banking sector and other sectors of the economy generally and the bankers committee generally expressed its delight with this development in the economy.
"We await the numbers from the NBS but there is this strong belief and a number of other reasons as well. If you look at the confidence in the economy, if you look at the upsurge in the capital market, stability of the forex market, you will know that a lot of efforts have been made in getting the economy out of recession."