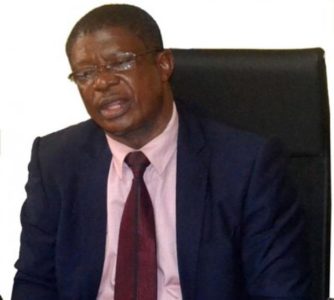 The acting Rector, Maritime Academy of Nigeria (MAN) Oron,  Mkpandiok Ante Mkpandiok has said that his administration would do everything within its limited resources to restore the lost glory of the institution and make it one of the best in Africa.
Mkpandiok who gave the assurance in his remark during the first quarter visit of the International Maritime Organisation (IMO) internal audit team to the Academy in Oron, said that that one-week exercise, which is in tandem with the global maritime watchdog's requirement for Nigeria to remain on its White List, is aimed at ensuring that staff of the academy adhere to set rules and standard.
Reiterating the importance of the exercise, Mkpandiok said that the essence of the audit is to make every staff of the institution an active participant in the actualization of its repositioning and restructuring effort.
The acting rector said that based on the special nature of its training, the institution curriculum would be reviewed to enable it comply with the 2010 amendments of the STCW Convention at the various levels of seafaring.
"We must add whatever value would make our cadets to be competitive in the global market and I want to appeal to the internal auditors not to fail in putting us into the right path, since the exercise is to ensure strict compliance with international standard."