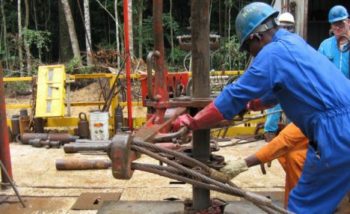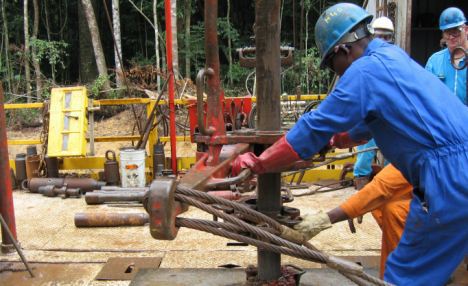 The House of Representatives has resolved to investigate alleged infractions in the operations of the Nigerian Petroleum Development Company (NPDC) and the loss of $1.5bn national revenue.
This was sequel to a unanimous adoption of a motion by Rep. Ahmed Abu (Niger-APC) at plenary on Wednesday.
Earlier, Abu had said that NPDC, a subsidiary of the Nigerian National Petroleum Corporation, currently owned and operated several oil and gas fields and infrastructure in the Niger Delta.
Apart from creating an additional source of revenue for the country, Abu said that NPDC was established to also develop Nigeria's local capacity in the industry for sustainable development and profitability.
He, however, disclosed that allegations of unethical and questionable actions in the company appeared to be hindering the attainment of its objectives.
According to him, 29 years after the establishment of NPDC, it still appears to lack the capacity to compete favourably in the oil and gas industry.
"NPDC is reported to be consistently ceding its core activities to third-party private entities without due procurement process in Strategic Alliance Agreements that involve the provision of funds by those entities to carry out exploration.''
He also said that the giving out its operational rights to private ventures had resulted in the company's inability to reconcile the revenue generated and amount of crude lifted, leading to speculations of loss of over $1.5bn revenue.
Abu said that there were allegations that most of those third-party entities were newly registered companies with little or no technical experience, financial capability to carry out the duties and to meet the terms of Strategic Alliance Agreements.
He alleged that the private entities were owned by cronies of members of the management of NPDC and other interested parties, adding that the firms had access to the company's funds obtained from government's appropriation.
Abu added that there were reports that claimed that the nation was losing billions of Naira daily from the outrageously inflated recurring expenditure on the operations of the NPDC.
He, therefore, called for the probe of the company's activities, including financial transactions.
In his ruling, the Speaker of the House, Yakubu Dogara, referred the matter to the Committee on Petroleum (Upstream) for further action.