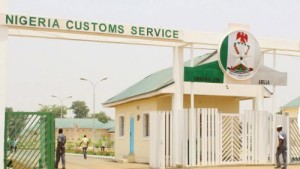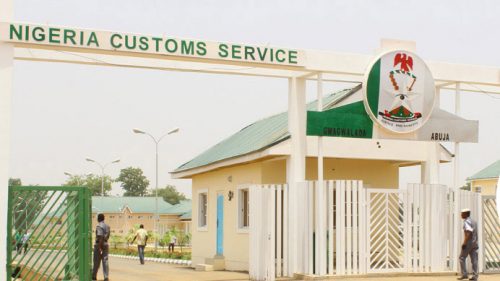 The Nigeria Customs Service, Seme Command, has said it generated N546.8 million as revenue for January.
The command's spokesperson, Selchang Taupyen, quoted the Comptroller of the command, Mohammed Aliyu, as saying in a statement.
Taupyen also said that the command was ready to explore all avenues for it to exceed last year's target.
"In the month of January, the command generated the sum of N546, 837,124 as revenue for the Federal Government.
"The command has deployed all strategies and professional dexterity at its disposal to boost revenue generation at the border despite its challenges.
"The anti-smuggling drive of the command is well fortified against smugglers and that is what led to the clampdown on smugglers of PMS product in the creeks.
"With this month's generation, we have started on a good note and we are determined to surpass the revenue target for the year," Taupyen said.
He disclosed that 64 seizures were made with a Duty Paid Value (DPV) of N18.3 million.
Taupyen warned officers of the command not to compromise the standard set by the service but be committed to the implementation of government's fiscal policies.
Aliyu in the statement also advised the public to shun smuggling but embrace legitimate trade that could boost the economy of the country.