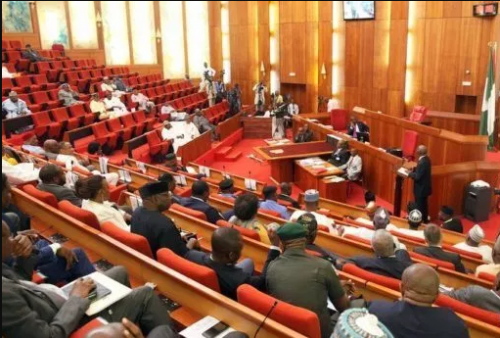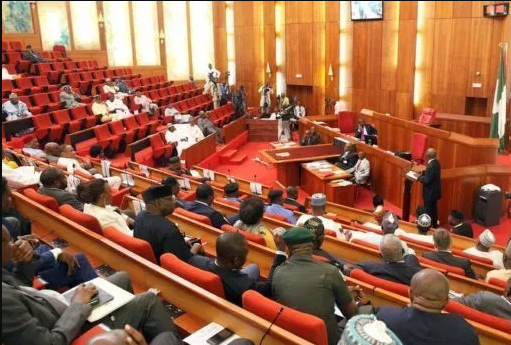 The Senate on Wednesday gave its backing to the establishment of the so-called safe anchorage area (SAA) at the Lagos pilotage district. The upper legislative chamber also commended Ocean Marine Solutions Limited (OMSL) for investing over $400million into the operation of the SAA. 
The lawmakers also called for proper funding of the Nigerian Navy to enable it procures over one hundred and fifty vessels needed to undertake their constitutional responsibilities of securing the country's territorial waters.
The positions were taken after the lawmakers considered a report of the Senate joint committee on Navy, Marine Transport and Finance on the activities of OMSL in operating the SAA.
In his presentation, Chairman of the Joint Committee, Senator George Thompson Sekibo, said the heightening insecurity in the Nigerian waters in 2012, particularly at the Lagos Ports, led to the establishment of the secured anchorage area.
According to him, shippers and vessel owners hired a minimum of three armed mercenaries for security when coming to Nigeria at a minimum of USD$7,500 per day prior to the establishment of the anchorage area. 
He, however, said findings by the joint committee showed that with the subsequent establishment of the SAA, users are charged USD$2,500 the first day and USD$1,500 subsequently, an amount far less than what obtained previously.
The lawmaker disclosed that the major factor that prompted the decision of the Nigerian Ports Authority to request the storage of the SAA was out of the need to promote ease of doing business and reduce costs incurred by vessel owners.
He added that the establishment of the SAA has not contravened the provisions of any national or international maritime laws ascribed or acceded to by Nigeria.
"The existence and operation of the SAA cannot in any way be a threat to national security as it is being operated and supervised by the Nigerian Navy and not by Ocean Marine Solutions Limited (OMSL). 
"The allegation that the SAA pose a security threat to the country is an indirect indictment on the Nigerian Navy as it is the one operating on the platforms with the logistics provided by OMSL," he said. 
The report disclosed that the Nigerian Navy is in need of 150 patrol boats to fight piracy and insecurity in the country.
He said two out of the three patrol boats given to the Nigerian Navy by the Nigerian Ports Authority (NPA) through NIMASA in 2014 to enhance waterway security are dysfunctional.
In his remark, the Senate President, Ahmad Lawan, said, "This is a matter for the National Assembly or government to deal with, because if our Navy is this incapacitated, it is a big issue for us.
"And it is unfortunate that we are discussing it in plenary that we have only one functional ship. As a giant of Africa, we should be talking of maybe hundreds of ships. So, this is a challenge to us, the National Assembly particularly. We have to do something for the Navy."