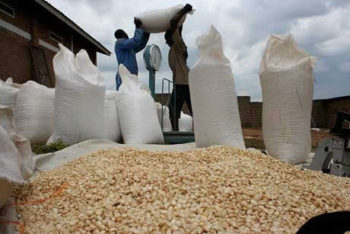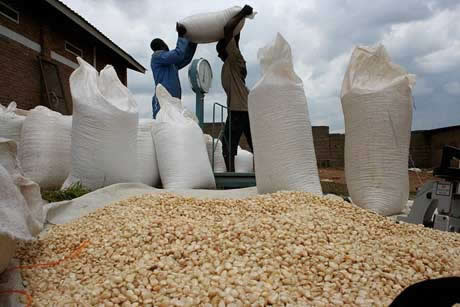 The Senate has mandated it committee on agriculture to investigate the large scale importation of maize into the country.
The move followed a motion sponsored by Senator Adamu Aliero ( APC,Kebbi), Senator Abdullahi Adamu (APC,Nasarawa) and Senator Andy Uba ( APC, Anambra) on Wednesday .
Moving the motion, Aliero observed that the Nigerian market is currently flooded with imported maize from Ukraine, Brazil and South Africa.
He noted that the " imported maize is liable to import duty of only 5%, consequently information available shows that between the month of July and August, more than 10 ships load of maize have bathed in Lagos and Port-Harcourt ports and more ships are likely to arrive between now and December this year;
" Nigerian farmers are seriously put in a disadvantaged position because the landing cost of the imported maize has made it difficult for them to recover their production cost. This invariable means that millions will be out of job next year due to massive importation of maize. The imported and dumped maize sells at much lower prices than the locally grown maize."
He observed that the beneficiaries of the importation are mostly foreigners whose interest is mainly profiteering at the expense of the Federal Government policy on food security and self-sufficiency which is also geared towards providing employment to the teeming unemployed men and women in our country;
Speaking in same vein, Senator Ali Sabi Abdullahi (APC,Niger ) described the importation of the maize as a threat
In his remark, the Senate president, Senator Bukola Saraki said the development send a wrong signal and that it would negatively affect the country's quest to diversify the economy.
He urged the committee probing the importation to report back to the Senate in two weeks.