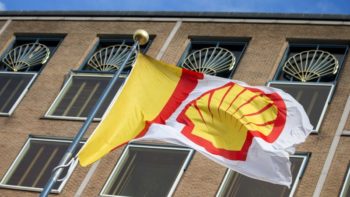 Shell Petroleum Development Company (SPDC) has awarded a business support grant of N12 million to 30 participants of its youth entrepreneurship scheme.
General Manager, SPDC, Igo Weli, while speaking at the graduation ceremony in Yenagoa on Thursday, said that the SPDC had so far empowered 6, 580 youths from the Niger Delta under the 'LIVEWIRE' entrepreneurship programme for youths between age 18 and 35.
Weli, who was represented by Head of GMoU Maturation Unit of SPDC, Kiri Obomanu, said that the beneficiaries had undergone training in essential business and entrepreneurship management.
He said that 150 young entrepreneurs participated in the 2017 edition of the Shell LiveWIRE programme in the Niger Delta region.
According to Weli, the scheme enables young people to start their own businesses and create employment, rather than seeking for elusive employment opportunities.
"It provides budding young entrepreneurs with access to the essential business knowledge and customised support they need to transform their enterprising ideas into a viable and sustainable business.
"LiveWIRE programme is targeted at young people between ages 18-35 to inspire, encourage and support them to start their own businesses or expand existing ones.
"We do this by providing them requisite training and start up finance.
"It is hoped that with legitimate alternative means of livelihood, our young men and women will turn their backs on vices," he said.
The Bayelsa Commissioner for Youths Development, Collins Cocodia, urged SPDC to strengthen its collaboration with the state government on youth empowerment.
Cocodia applauded the oil firm for the initiative and urged the beneficiaries to maximise the opportunity by taking their peers off the employment market.
Speaking on behalf of the beneficiaries, Miss Bertha Erekosima, whose specialty is on bags and shoe production, commended SPDC for the scheme and pledged to uphold the objectives of the programme and expand their businesses.
Mr Sapele Lawrence, who specialised in fish farming, said that he would deploy the grant to expand his existing farm.
"This grant is a welcome development, I have only one pond and have been yearning to expand my ponds, my dream is to have six ponds and this grant will go a long way and I will have to hire more hands.
"I am also looking at producing fingerlings because here in Bayelsa, we don't have anyone involved in breeding and fish farmers travel to Delta to get fingerings, so I will further deploy the grant into these areas," Lawrence said.